It is a gauntlet of the class hunter.
Destiny 2, already available on consoles -to-PC, will arrive on the 24th of October-, you have encountered an unexpected controversy related to the decoration of an object that would remind a "symbol of hate". Bungie has announced that it will release an update that modify this object.
"it has come to our attention that a gauntlet in Destiny 2 share items with a symbol of hate. has Not been intentional. We will remove you. Our sincere apologies. This does NOT represent our values and we are working quickly to fix it. We reject hatred in all its forms," posted Bungie on their official account.
2/2 Our deepest apologies. This does NOT represent our values, and we are working quickly to correct this. We renounce hate in all forms.— Bungie (@Bungie) 12 September 2017
The developer has made no mention of what the symbol refers to, but in Reddit points to the flag Kekistan and the adornment of the Road Complex AA1. here you can see the similarities.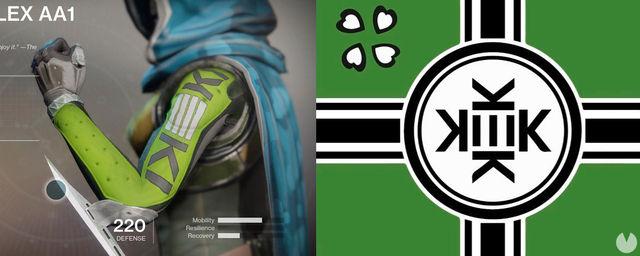 Kekistan is a country dummy invented by the depths of the Internet, where supposedly come those who post nonsense in forums and comments for news.
back with Destiny
Video: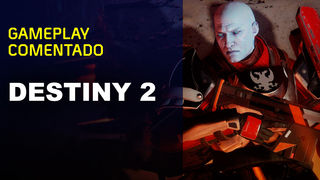 Destiny 2 takes the players to fight against the Legion Red, led by Ghaul. In this way, we will fight across the Solar System, discover new weapons and abilities, and we will stand up to the Legion Red, gathering together all the heroes and forge new legends in order to retrieve the home that has been taken away from him.
To learn more details of the game, we invite you to read our final prints in the following link.
Bungie removed a decoration of Destiny 2 similar to a 'symbol of hate'
Source: english
September 12, 2017