Destiny 2: Shadowkeep is released on the 17th of September, the game comes to Steam and there will be 'cross-save'.
Bungie has revealed during a relaying their plans for Destiny 2, that pass by the presentation of the new expansion, Shadowkeep, but also other developments that confirm the filtration of a few hours ago.
Shadowkeep, available on the 17th of September
Destiny 2: Shadowkeep is released on the 17th of September and takes place on the Moon, where Guardians will face new threats" and discover new parts to customize your arsenal.
The players will meet an old ally to meet the new nightmares. This is Eris Morn, who appeared in the first Destiny -in The Profound Darkness-.
Shadowkeep not required to own the previous expansions or other versions of Destiny 2.
Video: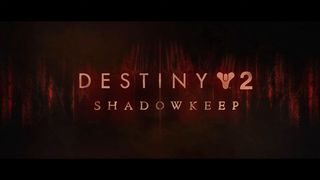 Destiny 2: New Light: the free version
Another news is the release of Destiny 2: New Light, a free version with all the content in the first year, which includes the modes original, activities and rewards.
Mark Noseworthy of Bungie what is described as the base version, with the campaign of Destiny 2, modes, PvP, and the raid Leviathan. The content after the first year, like Destiny 2: The Renegade, must be purchased separately.
to be announced date to your release
Destiny 2 on Steam
After the breakup with Activision, the game will no longer be exclusive Battle.net in PC. Destiny 2 will be available on Steam on the 17th of September, and PC users will be able to carry your progress, character, and shopping platform from Valve.
Cross Save across all platforms
Bungie has also confirmed that there will be cross save among all the platforms, which allows you to move the progress from one version to another, be it consoles or PC.
Just announced on stream: On September 17, Cross Save will become available on Destiny 2 across ALL platforms!

Tune in for the rest of the news:

💠 https://t.co/1521iaMOlu
💠 https://t.co/jEQFtjqYlU
💠 https://t.co/Nx3l6m2QRf pic.twitter.com/sUZKALEHfk— Bungie (@Bungie) June 6, 2019
Also on Stay
Google has confirmed during the catalog layout of Stay that Destiny 2 will be available in your service game in streaming.
Bungie reveals the future of Destiny 2: new expansion, free version and more
Source: english
June 6, 2019