The sequel arrives on the 6th of September to consoles, and on October 24, to PC.
Bungie presents to us a new video of Destiny 2 titled "What is Destiny 2?" go to the main strong points of this sequel, including its history, the collaborative, the competitive, the classes, the worlds, and the epic.
Video: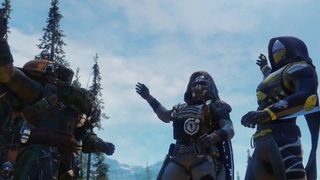 Destiny 2 takes place a year after the events of the expansion of the Destiny: Rise of Iron. After the attack on the citadel by the red region of the cabal, the traveler, the orb of the that the guardians get their power, has been locked up, so that the heroes have lost all their power in addition to your computer as a result of the attack.
Destiny 2 will come to PS4 and Xbox One on the 6th of September. PC users will have to wait until the 24 of October. Recently published our impressions with the game.
Bungie reviews and offers Destiny 2 with a new trailer
Source: english
August 28, 2017