The series of popular Activision continues to enjoy the warm welcome of the players; the numbers correspond to the Black Ops 4 and the recent Modern Warfare.
we Just fired 2019, and it is time to take a look at the accounts and results of the companies. It is the case of Activision, which has enjoyed a lucrative year in large part courtesy of the saga Call of Duty: the saga you have entered more than 1000 million dollars in 2019. This figure comes from the hand of the recent Call of Duty: Modern Warfare and Call of Duty: Black Ops 4.
Video:
Photo by Sergey Zolkin from UnsplashWell, Xf...

What is Inat Tv Pro?Inat Tv Pro APK for Andr...

The cryptocurrency market has exploded in po...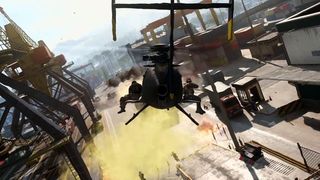 The numbers Call of Duty
According to data provided by SuperData, Call of Duty: Modern Warfare and Call of Duty: Black Ops 4 have gathered 1130 million dollars. The previous title, developed by Treyarch, debuted on October 25, 2018, while Modern Warfare did likewise in October, but in 2019. While the first won 487 million dollars – including the DLC of the game -, Modern Warfare raised 647 million in its first year of launch.
The success has accompanied the Modern Warfare since his arrival: in addition to becoming the title of Call of Duty most played of the current generation, game generated more than 1000 billion dollars in terms of sale. The key elements that have led to this good reception by the public can be summed up in the removal of the season pass, as well as the gameplay crusade: users of PC, PS4 and Xbox One can play together. In turn, large part of the content that comes after its launch you can enjoy simultaneously on the three platforms. The graphical improvements, on the other hand, have also provided tremendous grain of sand.
Modern Warfare has generated 647 million dollars in revenue during its first year of launch
"players have a lot of fun and continue to participate in the multiplayer experience at the highest level", valued in his time the chief of Call of Duty, Byron Beede. "It's great to see the response of fans to the hard work of our development teams led by Infinity Ward".
Meanwhile, the sights are set on the next game of the saga. The veteran designer David Vonderhaar has already been commissioned to make clear his categorical refusal to the inclusion of jetpacks. "I have post-traumatic stress," he said. However, it seems that the development of this future installment is going through various problems, according to the information that hover around your creation process. Activision, of time, the study of how to continue to improve the experience of Modern Warfare: Infinity Ward is planning enter more settings equipment.
Call of Duty has raised more than 1000 million dollars in revenue