this is what was said Activision in a statement.
the saga Call of Duty remains one of the saga of most popular video games of all time… it is not a secret. The most recent installment, Call of Duty: Black Ops IIII, grossed over 500 million dollars in 3 days.
however, if we say that Call of Duty makes more money than the Universe, Cinematic, Marvel, and Star Wars together… The situation becomes much more meaningful.
Video: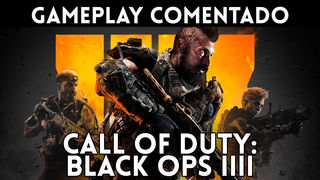 Call of Duty continues to triumph in the world of entertainment
Activision recently sent out a press release announcing the new charges of three veterans company: Rob Kostich, general manager of sales and responsible for Call of Duty, happens to be president; the director of finance and strategy of King, Humaam Sakhnini, has gone to preside over this company; lastly, the chief financial officer of the company, Dennis Durkin, assumed increased responsibilities as president of emerging businesses.
"Call of Duty has generated more revenue than the Universe, Cinematic, Marvel at the box office"
But, in addition to the new appointments, Activision shared the following: "Call of Duty has become one of the properties of entertainment most successful in history. As the saga, Call of Duty has generated more revenue than the Universe, Cinematic, Marvel at the box office, and double the box office cumulative of Star Wars".
And, in fact, that this statement is not surprising… especially, , taking into account the latest blockbuster from Marvel Studios, and Lucasfilm, with movies that have touched or exceeded 2000 million dollars raised, as Black Panther or Avengers: Infinity War.
Star Wars, for its part, has not been short of success. despite the complete failure at the box office of Han Solo: A History of Star Wars, the saga has entered a huge amount of money: Star Wars: The Last Jedi has reached the number of 1,321 million of dollars at the box office.
Video: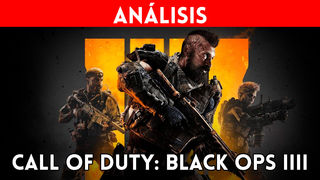 as a Call of Duty a series of so successful, it was expected that Activision is already working on the next installment. Recently, I have the rumors surrounding the supposed Call of Duty: Modern Warfare 4.
Black Ops 4, for its part, can be enjoyed on PC, PS4 and Xbox One. From Vandal we put a analysis that you can read in the following link.
Call of Duty raises more than Marvel Studios and Star Wars together
Source: english
January 10, 2019