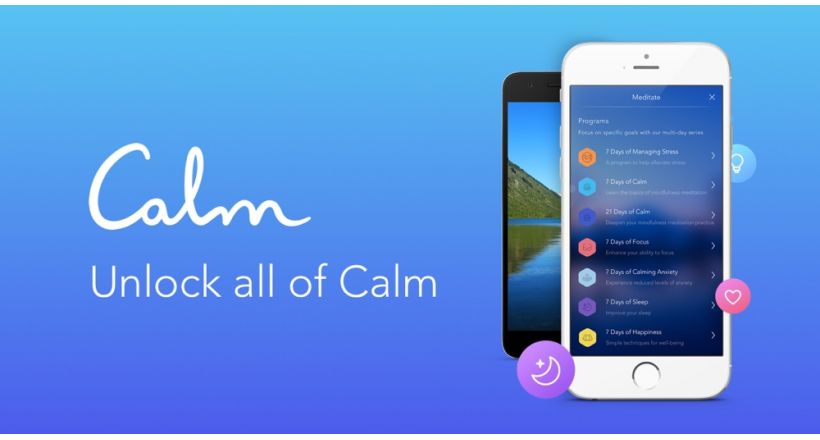 Calm is the application number 1 for mindfulness and meditation, and has been recognized as one of the best applications of the year 2017 from the App Store. It is an application of meditation for beginners, which also includes programs for levels intermediate and advanced.
The meditation sessions guided with a duration of 3, 5, 10, 15, 20 or 25 minutes so that users can choose those that best suit your routines. The sessions have different themes such as Calming Anxiety, Manage Stress, deep Sleep, Focus and Concentration, Breathing Habits, Happiness, and many more.
Also includes a new program of 10 minutes a day to start the day or to relax before going to sleep; 60 stories to fall asleep easily, breathing exercises for relaxation and meditation open-end, among others.
The application allows you to measure the time that has been meditated, and other variables. Calm is a free application that can be downloaded from the App Store under the category Health & Fitness. Requires iOS 9.0 or later.
Calm, an application of meditation and mindfulness
Source: english
December 9, 2017