The producer believes that they should offer new things, and that in the background also does not move away much of the terror and the survival of the saga.
Capcom recently announced Project Resistance, a new spin-off Resident Evil with multiplayer asymmetric starring four survivors in front of the other that controls the traps, and prevents the escape of Umbrella. Producer Matt Walker knows that is not what they expected some fans and wanted to reassure about the game.
"I See that a lot of people are not happy with the idea of making Project Resistance. It is totally valid that they want the quality experience offered at Resident Evil 2 Remake and Resident Evil 7".
"My opinion is that as a company we need to offer new gameplay in addition to redefining the experiences that are expected of us. If we continue giving the same thing over and over again, people will lose the interest gradually".
in Addition, Walker believes that the experience also does not move away much of the core of Resident Evil: it is a game of horror and survival, though not in the traditional way. Confident that the beta will change your mind, because so far the people that has played it has been very positive. The reactions that are received will be used to do better. "Based on feedback, it may grow a project to a fantastic game".
Video: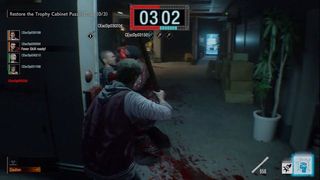 you Can know more of Project Resistance with our progress. It will launch soon on PlayStation 4, Xbox One and PC.
Capcom reassures fans of Resident Evil disgruntled with Project Resistance
Source: english
September 16, 2019