The saga of Capcom is to offer in-store digital Valve; the japanese company has advertised the sale with a picture of where are Jill and Nemesis, shooting the rumors of RE3 Remake.
Capcom has promoted deals of the series Resident Evil that take place in these moments in to Steam with an image that has become to generate discussion in the network about the existence Resident Evil 3 Remake. In the image are the iconic characters of the games in the series available in the digital store Valve, but also Jill Valentine (in a skirt) and his nemesis Nemesis in Resident Evil 3: Nemesis.
The image, however, is not new, but a promotional image created by Capcom for the 20th anniversary of the series. Despite this, the use of this art in a posting on Facebook to spread the deals Steam have stoked rumors that lead to play during the last few months: the japanese company would announce soon the remake.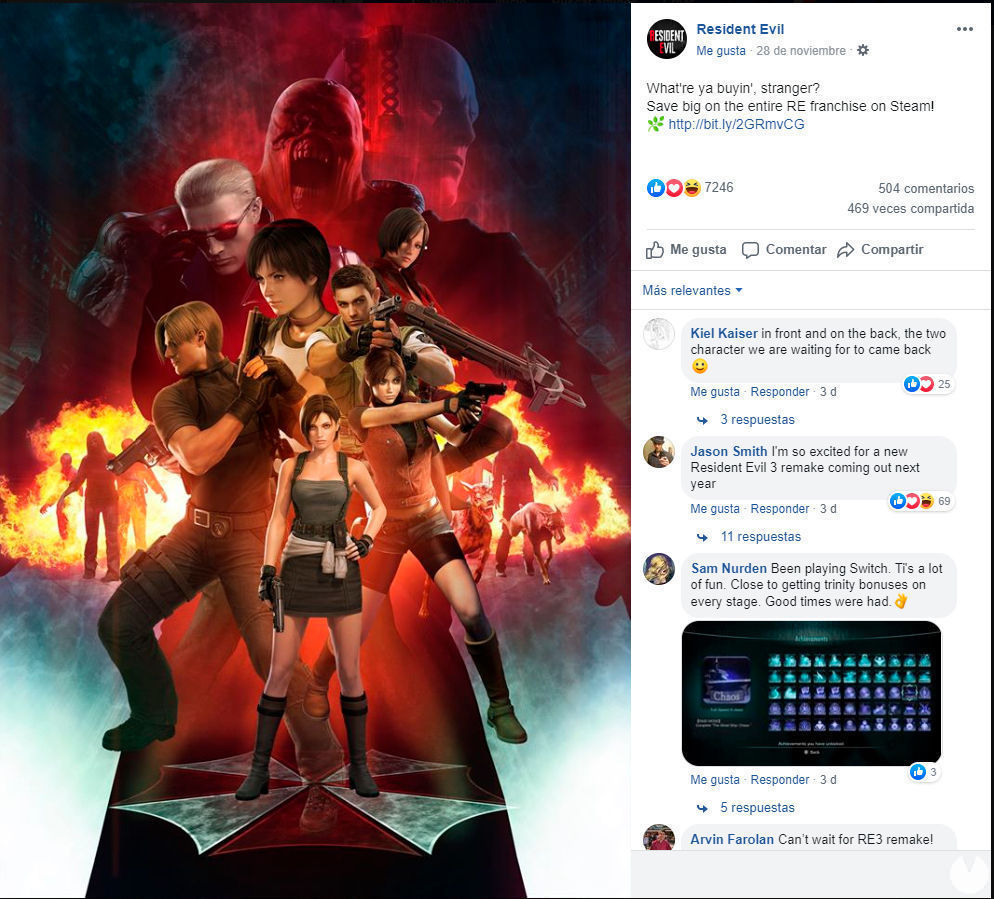 RE3 Remake points to 2020
the information about the course Resident Evil 3 Remake go back to the beginning of this year; what has been said by some and other sources fits. In march of 2019, two months after the release of Resident Evil 2 Remake, a Twitter user who claimed to have first-hand sources said that the game will arrive in 2020 and that it was not in development by Capcom.
In September, the same source said that the new Resident Evil would be a remake of Resident Evil 3 with a multiplayer four-versus-one. Shortly before the Tokyo Game Show 2019, Capcom announced Project Resistance, a multiplayer asymmetric where four survivors must escape from a scenario filled with traps set by the Mastermind, a fifth player. The game is created by an external study to Capcom has collaborated with them in the versions of Switch series.
November, several different sources put the hand in the fire for the remake. The youtuber "Spawn Wave", who had already advance Elder Ring prior to his announcement, commented that the game will arrive in 2020. The middle anglo-saxon VGC what was done also with their own sources.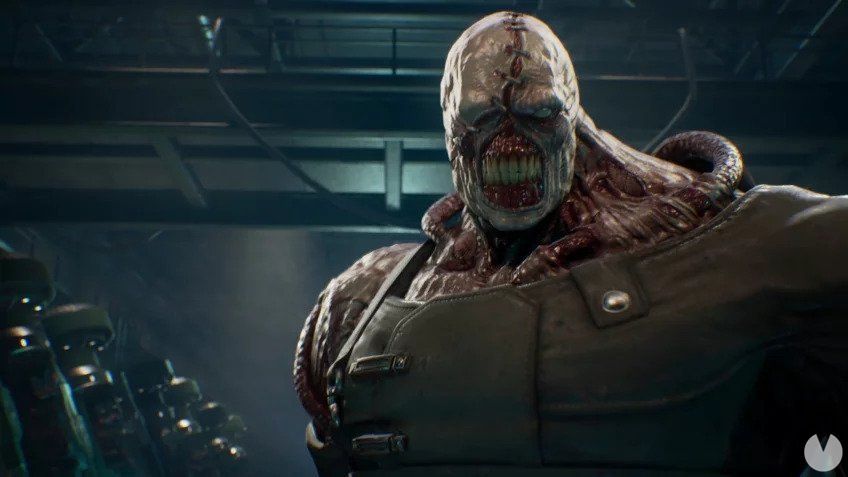 of course, despite the rumors begin to fit in, take this information with tweezers until Capcom confirms or not do something. On the 12th of December will take place The Game Awards, a gala event where each year they announce new games. In addition, Capcom has confirmed that it will reveal a two new video games in the Jump Festa 2020 that will be held from 21 to 22 December in Japan.
Capcom uses characters from Resident Evil 3 to promote deals of Steam series
Source: english
December 2, 2019