It will arrive in November hand Daedalic Entertainment.
It Matter Games and Daedalic Entertainment have announced Caravan , title will arrive in November computer (Windows, Mac and Linux) . It will do so in digital format and also in Germany, Switzerland and Austria will be released in physical format.
"Caravan, draft, is a milestone for us and a concept that we have been working a long time . It will be a unique game that will stand out for its combination of genres and setting "said Jens Kortboyer, CEO of It Matters Games.
The game will combine strategy, role and elements "rogue" automatic content generation as part of a game of exploration and trade that ambientará in the East in a time before the Middle Ages. The player must take their caravans traveling from city to city dangerous trade routes to get new contracts .
Is set in the Arabian peninsula and management caravan, with new members, camels, etc., will be key to progress.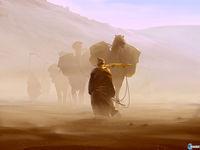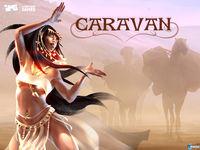 Vandal
Caravan, a game in which you go over the trade routes of the East
Source: english
April 5, 2015