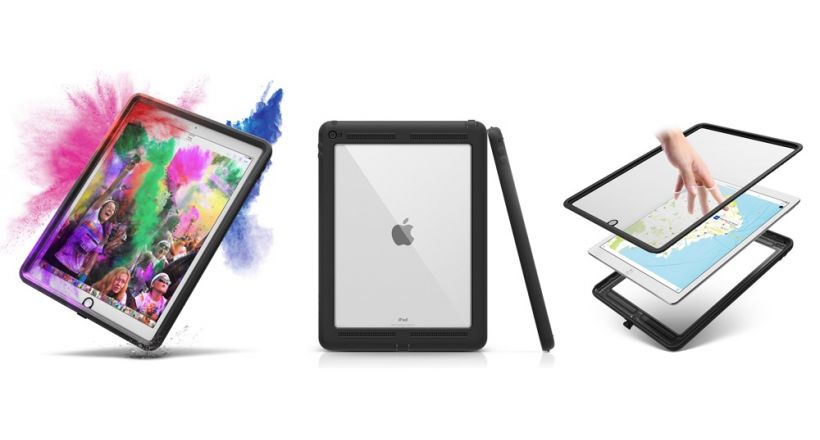 Catalyst introduced their new case water-resistant ipad Pro 11" 12.9", as well as for the Apple Watch Series 4 and the cases for AirPods in several new colors.
The cases were thrown out right at the beginning of summer in the northern hemisphere and are ideal to be able to use the Apple computers for any type of summer activity.
The waterproof case for iPad is certified for IP68, which enables you to submerge the computer up to 2 metres and protects it from drops of up to 1.20 meters with the rating military spec 810G. The case has an extra layer of rubber with grip, protective built-in screen and ports, and membranes, acoustic.
The pre-order is open, the case has a price of $ 150 for the version of 11" and 170 for the version of 12.9".
Catalyst has also launched their case waterproof for Apple Watch Series 4, 40mm, with IP-68 certification of immersion for up to 100 meters and fall protection MIL-STD 810G up to 2 meters. The case is completely sealed against water, dust and dirt and you can access all the functions of the watch. The raised edge protects the screen from scratches and impacts. And the patented technology True Sound Acoustic allows the audio to be transmitted without distortion. Account in addition with a band of silicone that's hypoallergenic. The case has a price of 70 dollars and is available in black.
finally, we presented two new colors of case waterproof for AirPods: blue and pink, with a price of 30 dollars. The standard version has a price of $ 25.
All cases can be purchased through the Web site of the Catalyst or on Amazon.
Catalyst presents its cases waterproof for the latest iPads Pro
Source: english
June 16, 2019