Chrome is willing to change its position on the ads. Despite the fact that a large part of their benefits are based primarily on advertising, it has also been noticed that you need quality advertisements. For years he was against ad blockers, like AdBlock but these days announces that it will integrate into your own browser a-blocker.
In fact, Chrome Beta 65 you can already test out your new ad blocker-invasive. A built-in option in the browser that will block those ads that do not follow good practices. We have already tested and what is certain is that in the majority of websites large there are already ads that meet the rules of Google. So the results also will not change much. Not so in the most bizarre where the advertising can take forms of all kinds and here yes, the ad blocker from the Chrome seems to be more necessary. We're going to see.
Chrome Beta 65 already available in Google Play
When you start Chrome Beta 65 suggested us to try a new way of navigation. If you click there, we will skip a message that we are testing the new Chrome, with a way of navigating more easy where it has been modified the look so that it is easier to get access to our favorites or to certain web pages.
In this new Chrome also it is enabled by default saving of data. This is a feature that we already had previously, and that allows you to lighten the load of the webs so that they can go faster and not eat as much. We recommend to have it enabled, although you can disable it easily from settings.
The main change we see in the navigation bar. We have at the bottom instead of up and that is slide. When you drag will appear on the markers, the search bar, the history, and downloads. If you click to insert a web you also get a button for voice search.
It comes as we see a small design change but it works so much more fluid. Everything is more orderly, and the truth is that would be appreciated. There is also the option for those who like to have above the search bar.
we can try the ad blocker for Chrome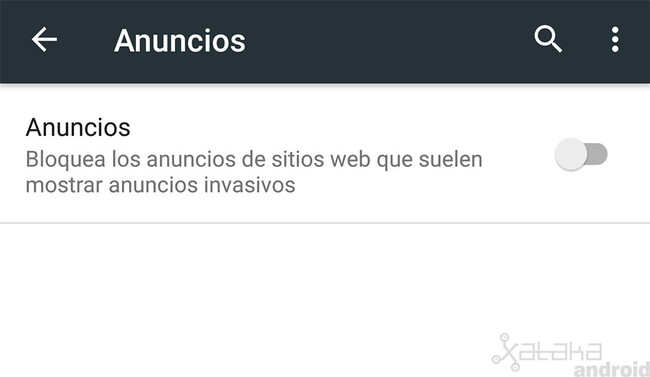 From the version Canary we could test the new ad blocker. In Chrome Beta 65 is activated so fully integrated into the browser and what is true is that it is practically invisible. To activate it we must go to the settings of the browser and activate the pop-up blocker.
it Is very simple, we must go to Settings > site Settings > Ads and uncheck the option. Although there is not to touch anything already in Chrome Beta 65 is enabled also by default.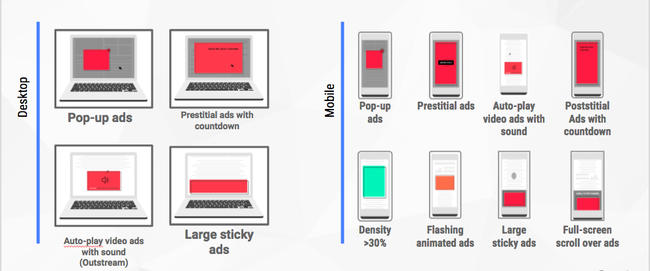 once activated we will be able to browse the web without those ads that occupy the entire display. Google has established a list and check if a page is abusing these ads.
In our tests, we have seen advertising, because many of the ads of the big websites compliant and are therefore outside of this ad blocker. If you want to try already Chrome Beta 65 can directly download it from Google Play.
Chrome Beta
Varies with device
Via | Chrome Blog
Xataka Android | Tricks for Chrome on Android: get the most out of the web browser on your mobile
–
The news Chrome Beta 65: we tested the new design and the ad blocker was originally published in Xataka Android by Enrique Perez .

Xataka Android
Chrome Beta 65: we tested the new design and the ad blocker
Source: english
February 15, 2018