Gather Prototype and Prototype 2 without improvements and with some technical problems.
Digital Foundry analyzed the technical side of Prototype: Biohazard Bundle for Xbox One and, although the version running at 1080p, this compilation offers the original games (and their downloadable content) without further improved techniques, it actually presents some performance issues.
The report made notes that while both the first set and then run the 1080p and therefore the resolution of the original (native who had less than 720p quality) is improved No improvement draw distance, or lighting or texture.
In addition, it is noted that the Prototype original works at 30 frames per second unstable, because downs occur up to 20 images per second when there are explosions on the screen.
In the case of Prototype 2 problems are reported Performance in the narrative scenes when they change level, screen-tearing , and frame rate that fluctuates between 20 and 25 images per second. " it is among the worst performing games on Xbox One to date; is striking that the rate of images on Xbox One is so low in this consistemente then remastered"

In fact, come to assert that "in direct comparison, Xbox One has hampered even to match the Xbox 360 at certain times, falling to 18 images per second over the town."
There is a version for PlayStation 4 will arrive this month
Video.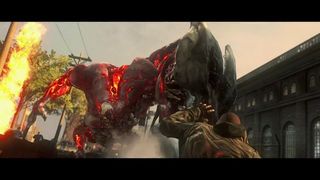 Criticized the poor performance of Prototype for Xbox One Biohazard Bundle
Source: english
July 18, 2015