The petition, which will not exempt of humor, is having success in the community, which adds to the grace and support of this initiative.
The Tesla Cybertruck has been one of the technology news and the world of the motor (its evolution into the electrical models) of this final stretch of the year, but also focus of memes by design. This has included a presence in video games through modders and even collages. What is certain is that Elon Musk, founder of Tesla, has admitted its design inspired in the vehicles of sagas such as Halo. Now the circle is closed and has appeared on the network a request for the fans that want the design of the Tesla Cybertruck get an official to Rocket League.
A request with their dose of laughter
The petition was started a few days ago, along with the first memes. But the issue is that this petition on Change.org is to be a success and has already nearly reached its goal.
In the request, we can read, with some devotion impostada to Musk, the "great and generous Elon Musk has given us a vehicle revolutionary whose beauty, power and elegacia are second to none".
"Signing this petition and fight to put it in the hands of the very man who devised it. He will do for us. What to do for the memes. Will, because he is the only one: Elon Musk", can be read.
Since then, the request will not exempt an obvious mockery, but that has not prevented him from getting as close to its goal of 1500 signatures. Or is it, perhaps, well that this tone sly has been a momentum prominent. The memes, the popularity of Tesla and the collaboration of Psyonix in Rocket League to get all kinds of vehicles seem to be an incentive more than enough for the community. As the Batmobile.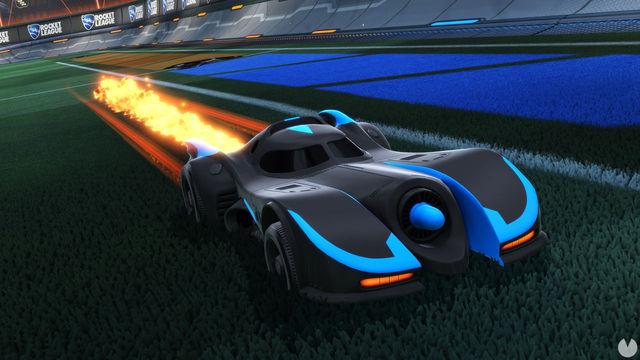 Mods to the Tesla Cybertruck in various games
One of the games with a community of modders most active Grand Theft Auto 5 and that has been noticed in the case of the vehicle of Tesla. A youtuber called Elite Rejects" has made a first workaround: in the strict sense has not recreated the vehicle, but has caught the another truck in the game and has removed a load polygon so that it looks like the car from Tesla.
Whoever it is has worked a little bit more has been the youtuber "Fred Walkthrough", who has recreated so that the lights work correctly and with an inner relatively realistic, even with a hole for inserting a cup of coffee. Todavái is working on to have it ready.
Minecraft, for its part, already integrated in a Tesla Cybertruck functional. The youtuber "VelVoxel Raptor" has created a pack data that allows us to invoke (using an iron block and a lever) of the vehicle and to drive it.
Curious success of the petition to get Tesla to Cybertruck in Rocket League
Source: english
December 1, 2019