Team Ninja are aware and working with Microsoft.
Through internet ?? meeting points as Reddit ?? a certain amount of users Dead or Alive 5: Last Round have noted that Xbox One version has some problems that result in crashes , although not affecting all users
<. br /> So far no one has managed to find an element that causes the problem, although the Team Ninja has announced that it is aware of the problem and is working with Microsoft to fix it as soon as possible . In addition, apologizes for what happened.
Its launch takes place Friday in PS4, Xbox One, PS3 and Xbox 360 , although PC will arrive on March 30 without modes online, that will come later. For more information, do not hesitate to consult our
Video:.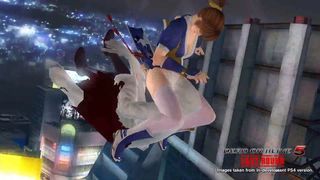 Dead or Alive 5: Last Round having problems with Xbox One