The long-awaited and mysterious game that Hideo Kojima would be inter-generational. An ambiguous response from the designer of hardware, Mark Cerny, so it seems to indicate it.
Today, in an extensive news, we knew the first details of PlayStation 5, the new Sony console. The desktop machine will arrive in 2020 and will present numerous advances in CPU, GPU and memory, which is a higher fidelity graphics and new visual effects, and faster in games thanks to its SSD hard disk. But, what games will it have? Apparently, from their catalog, you will find one of the most anticipated PlayStation 4: Death Stranding.
A possible game-generational
One of the main features of PlayStation 5, it will be a system backward compatible with PlayStation 4, so we will have the possibility to play the titles released on the current console from Sony in the successor. Mark Cerny, architect and designer of the platform, has given very specific details about the hardware, but as of the moment, has not said anything of the software. Except for one detail. Cerny, in the interview, you are asked if the upcoming release of PS4 will also come to the new console, mentioning explicitly the Death Stranding.
Video: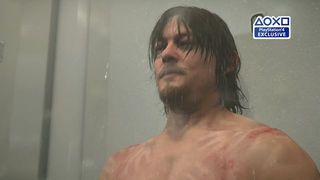 As explained in Wired, pause and smile Cerny with respect to the question, indicates that he would have a release on the two platforms, repeating the same strategy that you used Sony at the beginning of the PlayStation 4 and that many companies took the opportunity to, not just make video games an inter-generational, if not also adaptations and remasterizaciones several looking to get most out of the hardware and its more loose features. According to Mark Cerny, the transition from PlayStation 4 to PlayStation 5 will be very comfortable for developers, and many of the games will be launched in the two systems.
when Faced with the question of whether Death Stranding will be out on PS5, Cerny has been limited to smile and make a pause; many games are coming out on both systems
what Is why Sony has decided to omit Death Stranding some ads? In any case, the video game will arrive at some point to the console, and according to we knew a few days, is one of the key phases of their development.
Death Stranding could also to come to PS5
Source: english
April 16, 2019