You might see during the Tokyo Game Show 2019, but on this occasion it is translated. The game launches on PS4 on the 8th of November.
Sony has released a version of the video Briefing Death Stranding, presented during the Tokyo Game Show 2019, with texts in Spanish.
this Is a summary that explains the mission of his protagonist Sam Bridges, in addition to the introduce to Die-Hardman -Tommy Earl Jenkins – and Amelie -Lindsay Wagner-.
Video: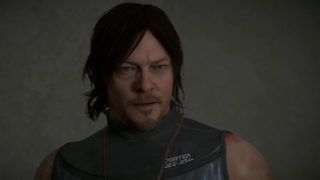 Die-Hardman explains to Sam Bridges, played by actor Norman Reedus, that "reconnect the United Cities of America it is still possible thanks to the help of Sam and the new leadership as the chair of the enigmatic Amelie, daughter of the previous leader. In addition, in a strange conversation, the own Amelie explains that, ten years after his last meeting with Sam, his body has not aged even a single day because it's 'still on the beach'", according to Sony.
"on the other hand, in the trailer it was also revealed that the mission of reconnecting the United Cities of America, that we must now take Sam, because she was taken out years ago by a specialized team, however, the separatist group and terrorist Homo Ofmens prevented that it is complete and, since then, retains the own Amelie on Edge Knot City, a city on the west coast under the rule of these terrorists. In this way, Sam Bridges will have to travel across the united States to the west and reconnect the terminals Chiral Network scattered throughout the american territory. By doing so, these terminals will be integrated in the network Chiral, which will connect back to the people of the nation. In addition, Sam also must rescue Amelie and bring it back home to that rule, as you can only be present thanks to a hologram".
The game will come to PlayStation 4 on the 8th of November.
Death Stranding presents its trailer of history with texts in Spanish
Source: english
September 16, 2019