The game is back to being listed as an exclusive for the Sony console will be available on the 8th of November on PS4.
Death Stranding, the new Hideo Kojima and study of Kojima Productions, is ready to debut the next 8 November on PlayStation 4. And it seems that, at least for the time being, will remain an exclusive platform Sony.
Although rumors pointing to its release on PC have been agolpado practically since the beginning of time, what is true is that Death Stranding re to be listed as an exclusive for PS4. It had ceased to be labeled as well at the beginning of the month of August.
Video: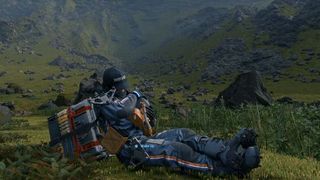 Death Stranding gets on PS4, of time
At the beginning of the year, the unique state of the title disappeared from the website of PlayStation Australia, leaving many fans wondering if the game could be multiplatform at a later date or if, at least, would enjoy a release on PC in the near future.
Sony, of course, has not shed much light on the issue. And what is true is that the tag of "exclusive to PS4" has returned from the beyond and appeared again in an image that you have shared the own Kojima.
pic.twitter.com/RLgkUccTb9— 小島秀夫 (@Kojima_Hideo) August 20, 2019
The rumors of the arrival of Death Stranding to a PC are not born of the invention, or the desire of the fans: from the moment that they announced the game, Death Stranding was listed as a game 'exclusive to console' and not as a title 'Only on PlayStation'. This would open the door to a possible release on computers. For the moment, however, it seems that wait.
Video: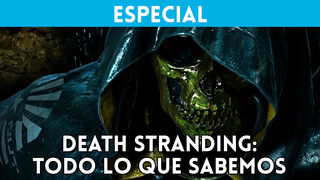 please remember that Death Stranding will be available on the 8 of November on PS4. You can read our progress here to know more about the game.
Death Stranding: What's new from Hideo Kojima regains its label as an exclusive for PS4
Source: english
August 21, 2019