More information on monitoring, technical features and multiplayer.
magazine japan Inside Games has posted new information about Resident Evil Revelations and Resident Evil Revelations 2 Nintendo Switch after you have tested the game in detail last September during the celebration of the Tokyo Game Show. Took the opportunity to speak with members of Capcom and confirm multiple details of these adaptations for the console of Nintendo.
Video: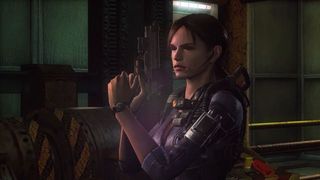 Video: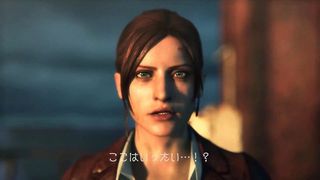 it Is confirmed that the version to Switch both delivery is based on the hotfixes that have been released on PlayStation 4 and Xbox One. Like them, Resident Evil Revelations will work 60 images per second and will offer a resolution of 1080p on tv and, in this case, 720p in portable mode. In the case of Resident Evil Revelations 2 confirm that I was not going to 60 frames-per-second at the Tokyo Game Show, but the graphics looked very much like the PS4. Will have to wait for the final release to know the technical result.
The version for the Nintendo Switch will have support for control with motion detection using the controls Joy-With and integrate vibration HD.
Among the gestures included is the option to use the Joy-With the left as a loader gun to simulate the movement of charging the weapon. Of course, you can point using the Joy-With the right: to do this must be done while pressing the trigger ZL. Another move available is move the knob horizontally to attack with the knife. All of these gestures are optional, and the title is also compatible with the controller Pro, although in this case it does not use any gesture (despite the fact that the remote has motion detection).
Thanks to the vibration HD have been introduced new vibrations of greater complexity than those offered on the other consoles to transmit different feelings to the players depending on the circumstances and what is happening on the screen.
In the case of Resident Evil Revelations 2 players will be able to enjoy the multiplayer experience using only a Joy-With. To do this, they have designed a specific control and entered some updates if the game is played as well, although for now they have not been given any additional details. Both the first and the second game have a local multiplayer mode, so that it is possible to play with consoles separate.
This version will include a series add-on content that were released as extras downloadable and the japanese edition will integrate multiple languages (both in text as in voices).
Detailed features of Resident Evil Revelations on Switch
Source: english
November 5, 2017