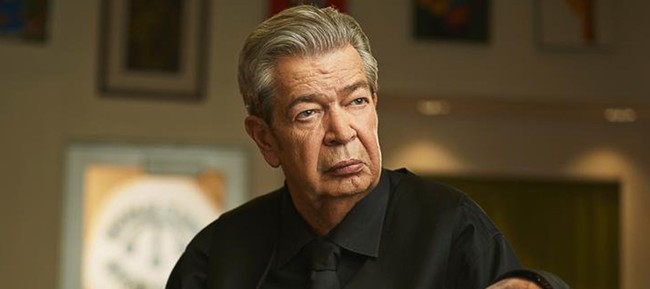 Today is a sad day for lovers of the docu-reality shows. And is that Richard Benjamin Harrison, Jr., better known as "The Old" for the followers of the program: History channel 'Pawn Stars' —known in our language as 'The price of history' or 'The pawn'—, has died at the age of 77 in the morning of this Monday.
The news has transcended thanks to a post published on the official account of Facebook from the store Gold & Silver Pawn —that you can see below— in which we do not detail the causes of a death that arrives preceded by not a few rumors about the delicate state of health from "The Old man" and a progressive decrease of their appearances on the show television.
"we Announce with great sorrow the passing away of Richard Benjamin Harrison (known as 'The Old' by fans of 'The price of history' from all over the world) this morning. He was surrounded by his family during the end of last week and went in peace. The team of Gold & Silver Pawn and the family of 'The price of history' is crying his death. He will be remembered as the best father, grandfather and great grandfather you can have for your family, and as the sometimes grumpy (but always loving), often witty, and the voice of absolute reason by the fans of the show 'The price of history' the history channel. The trades are not yet dated, and the family appreciates your prayers and good words."
With Richard Benjamin Harrison let us a tv personality, with a story behind it more interesting. Before you get to the twenty he enlisted in the Navy to avoid going to prison after stealing a car. After serving until the middle of the decade of the seventies, and after a failed business, "The Old man" —who is called so since she was 38 years— opened his first pawn shop in Las Vegas in 1981 with his son Rick; local which reached its peak popularity in 2009, when it began to be issued 'The price of history'.
Without a doubt, it will not be the same walk through the corridors of 'The pawn' without listening to the jokes and the darts of the lovably cranky old man. I wish I could read this story and sing skeptics that "no Rick, it seems fake" but, unfortunately, we have done a great docu-reality.
we Also recommend
The tenth anniversary of 11-S: – Documentaries, and special programs
The evolution of the interfaces of man-machine communication: write, play, talk… think
Docurealities that ensnare us (XIX): 'pawn'
–
The news Dies at 77-year-old Richard Benjamin Harrison, the endearing "Old man" of 'The price of history' was originally published in Espinof by Victor Lopez G. .

Espinof
Dies at 77-year-old Richard Benjamin Harrison, the endearing "Old man" of 'The price of history'
Source: english
June 26, 2018