EFE
won the Oscar for best actor for his sadistic character in "Cool Hand Luke" (1967).
However, his best known roles were those of 'the Dirty Dozen' or 'the Naked Gun'.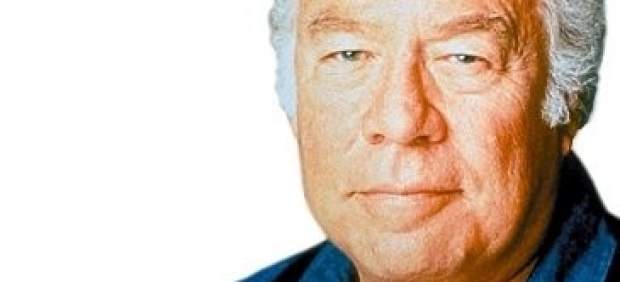 George Kennedy, winner of Oscar for his sadistic character in" Cool Hand Luke ' (1967) and known for his participation in the humorous saga 'the Naked Gun', died Sunday at age 91, said his grandson, Cory Schenkel.
Kennedy died in Boise (USA), as specified Schenkel through its page on the Facebook social network.
'Cool Hand Luke' by Stuart Rosenberg, faced character of Paul Newman giving life to the leader of the prisoners.
"the wonderful thing about that tape," recalled Kennedy in a 1978 interview cited by the Hollywood Reporter , "it is that as it advanced my character, I went from being bad to good "
"executives in Hollywood must have thought. 'hey, this guy you can do something else besides the bad guy, ' "he said.
in his career stand out titles like' Spartacus '(1960),' lonely Are the brave '(1962),' the sons of Katie Elder 'or' the Dirty dozen '(1967).
Following his victory in the Oscar as best supporting actor, he chained several projects tall as "the Guns of the Magnificent Seven" (1969).
Then they followed "The Good Guys and the Bad Guys" (1969) -along with Robert Mitchum-, "Dirty Dingus Magee" (1970), with Frank Sinatra, "Fools' Parade" (1971) – with James Stewart, "Thunderbolt & Lightfoot" (1974), with Jeff Bridges-, "Earthquake" (1974) and "The Eiger Sanction" (1975) with Clint Eastwood.
also appeared on the tape disaster "Airport" (1970) and its three sequels incarnating the mechanic Joe Patroni.
later he redoubled his fame betting on a character as funny as captain Ed Hocken mood in the series "the Naked Gun" where he appeared in "the Naked Gun!: from the Files of Police Squad" tapes (1988), "The Naked Gun 2: The Smell of Fear" (1991) and "The Naked Gun 33 1/3: The Final Insult." (1994)
Recently, he starred in film the films "Another Happy Day" (2011) and "the Gambler" (2014), opposite Mark Wahlberg.
in the television field is especially remembered his work on "Dallas", where I was put in the Carter McKay skin between 1988 and 1991. He also appeared in the telefilms "Dallas: JR Returns" (1996) and "Dallas: War of the Ewings". (1998)
Kennedy's wife, Joan McCarthy , died last September.
Dies at 91 actor George Kennedy, known for his role in 'The Naked Gun'
Source: english
February 29, 2016