Adds a new chapter of history.
Bandai Namco has announced that Digimon World: Next Order has just received a new free downloadable content that we can already download it from PlayStation Store.
A new threat
Video: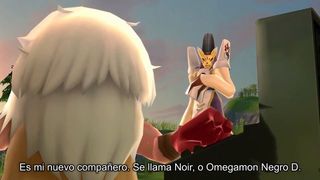 Thanks to him we will be able to enjoy a new episode of history focused on Boltboutamon, a powerful Digimon that we will have to face before that sum the world into darkness.
yes, be warned that it is an content for advanced players, since it is only unlocked by completing the adventure main. On the other hand, this DLC also adds the eggs from Agumon and Gabumon.
Digimon World: Next Order since is available exclusively for the PlayStation 4, offering a new role-playing adventure in the Digital World. If you want to discover what we found, we encourage you to take a look at the analysis that you are working on.
Digimon World: Next Order receives a new free downloadable content
Source: english
February 9, 2017