Explain how they have improved their operation.
The consultant Jon Armstrong, that is colbaborando in DiRT Rally 2.0, is the protagonist of the new journal of the development of the title speed of Codemasters.
Video: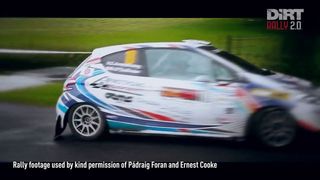 In the video we talk about the system of notes of the co-pilots and how they have been improved for this new installment of the saga. Armstrong's account of how it has been the process of incorporating the notes of the co-pilots in the game, a fundamental element in automobile racing real. In the video also interspersed with real images of the pilot Pádraig Foran and his co-driver Ernest Cooke in the middle of a competition.
DiRT Rally 2.0 will launch on PC, Xbox One and PlayStation 4 on February 26. editing Day One of the DiRT Rally 2.0 (available until supplies last) includes the Porsche 911 RGT Rally Spec along with the access to the car Fiat 131 Abarth Rally and Alpine Renault A110 1600 S.
that you reserve in advance the Deluxe Editión access to the game four days in advance, from the February 22, 2019 and you will also receive the first two seasons of content post launch once they are available.
DiRT Rally 2.0 shows the help system of the co-pilot