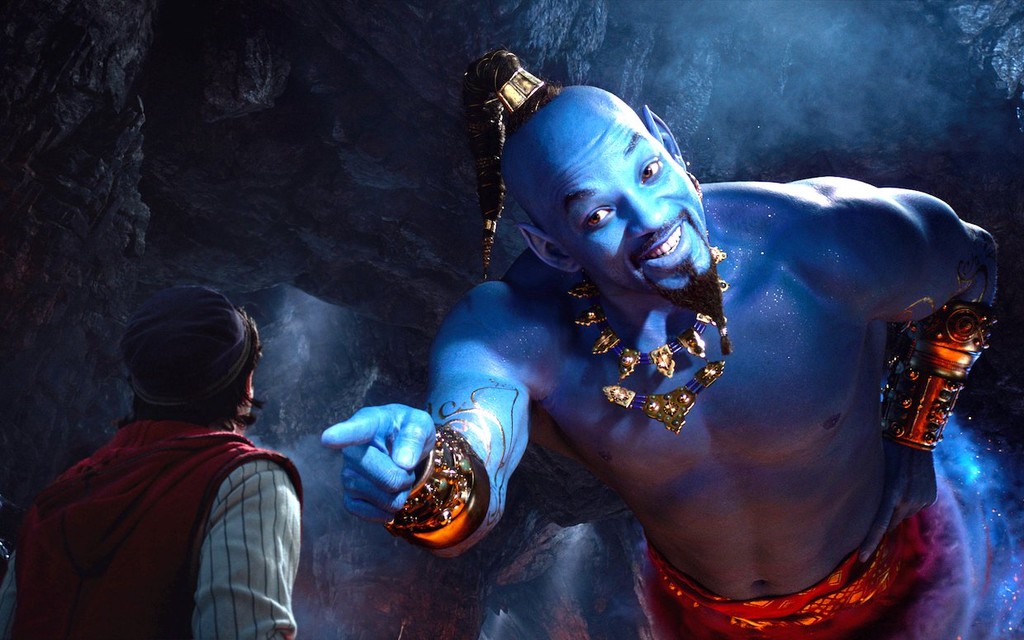 Despite the initial distrust by the appearance of Will Smith as the Genius or for the "unnecessary" from a remake (how many movies unnecessary we see the year!), 'Aladdin' is confirmed as another win for Disney. The new version of the classic anime of 1992 has been released with a collection of 207 million of dollars around the world (cost 183M$ ).
The film won the no. 1 of the box office u.s. 90.4 million, the third best result so far in 2019. Although it was expected a commercial success, it should be noted that the previous remake of Disney, 'Dumbo', "only" takes 112,7 M$ in the US (170M$ budget); there was a lot of anticipation to see how it worked 'Aladdin' and the figures must have been reassuring to Disney, which despite the criticisms is still committed to the adaptations in the actual action of their catalog animated.
you should Also breathe a sigh of relief the director of the film, Guy Ritchie, that breaks a bad streak at the box office after the failures of 'Operation U. N. C. L. E.' ('The Man From U. N. C. L. E.') and 'King Arthur: The legend of Excalibur' ('King Arthur: Legend of the Sword').
The arrival of 'Aladdin' leads to the fall to the 2nd because of 'John Wick Chapter 3: Parabellum', which led the box-office of the united States last week with 56,8 M$ . His total already amounts to 107,6 million and 182 in the whole world; in just two weeks in billboard has already surpassed the income of the previous delivery (92M$ in the U.S. and 171,5 M$ in the global marketplace).
'Aladdin' achieved the 2nd best premiere of the year in Spain
TOP 5 Weekend Provisional
1-Aladdin 4,7 M€
2-Pokemon Detective Pikachu 0,5 M€
3-Avengers: Endgame 0.4 M€
4-The son of 0.3 M€
5-What I Leave When you Want to 0,2 M€ pic.twitter.com/48IEfUDtOE

— ComscoreMoviesSpain (@cSMoviesSpain) May 27, 2019
'Aladdin' also comfortably leading the box office Spanish after harvest 4,74 million of euros on your first weekend. It is the second best premiere of 2019 in Spain, to date. In fourth place comes 'The child' ('Brightburn'), the turning dark to the story of Superman, which he directed David Yarovesky production of James Gunn.
we Also recommend
Estrenos de cine: lamps wonderful, supervillanos preteens and pianists sinister
'Aladdin' is left in no man's land: a discrete update that does not take advantage of the changes introduced by
'Aladdin': here we have the trailer end of the remake of Disney that no one had asked (but which we'll end up seeing it all)
–
The news Disney triumphs with the remake of 'Aladdin': more than $ 200 million in its premiere was originally published in Espinof by Juan Luis Caviaro .

Espinof
Disney triumphs with the remake of 'Aladdin': more than $ 200 million in its premiere
Source: english
May 27, 2019