will Arrive on the 20th of march, along with DOOM Eternal, and we can achieve it free of charge if you reserve the new delivery of the saga.
Although it was expected for the month of November, recently met the expected shooter DOOM Eternal delaying at the march 20, 2020, when it will come to PS4, Xbox One and PC, and a little later, still without date, also to Nintendo Switch. This delay was not only, and the same thing has happened with DOOM 64, the return of the Nintendo 64 game of 1997, which will be one of the extras for the book DOOM Eternal, and that we will be able to access the same day, the march 20. You can see it in action in your new trailer.
Video: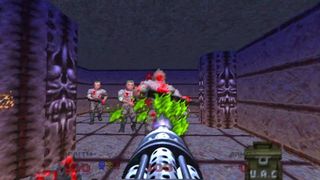 Reserving any of the editions of DOOM Eternal get free gift DOOM 64 on march 20, even in the version of Nintendo Switch even if you go to make the sale later, and only in this console, the return of the Nintendo 64 game you can buy also the 20 of march, although we imagine that in the rest of the consoles also end up putting on sale later.
This is not the only gift for reserving the game, as that is part of the pack called Rip and Tear, which is included with all bookings of the base game and the Deluxe Edition, and that includes, in addition to DOOM 64 the design revenant DOOT for multiplayer Battlemode, the design of the shotgun and the original master level "Basis of sectarian", a challenge especially difficult. All of these extras you can see them in the trailer below, along with the contents of the deluxe Edition, which includes the season Pass which will give access to two DLC of the story.
Video:
Back to hell
DOOM Eternal is the direct continuation of DOOM of 2016, a shooter acclaimed by critics and players, which was a brilliant reinterpretation of one of the action games most legendary of all time. This sequel, according to its director, it will be the best game that has ever made id Software, and after trying it in the past E3 we can attest that you aim more than good manners, as I have at our impressions. Initially planned for the 22 of November of this year, finally we will have to wait to march 2020, "to be able to offer the best experience possible," according to id Software.
Video: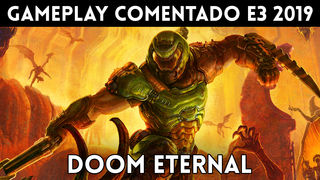 DOOM 64 shows its action in the video and explaining to us when and how we will be able to get it
Source: english
October 22, 2019