shooters id Software released their best version to date on consoles, and incorporate several important changes.
Bethesda and id Software have announced launch of a major software updaten to DOOM (1993) and DOOM II on all platforms, which will allow us to enjoy these re-releases in the best possible way. As confirmed in an official manner, we can now enjoy the quick save, 60 frames per second and including a selected list of megaWADS, including SIGIL John Romero.
A version that grows in importance and stability
Both games will have a new life on consoles as a Xbox One, PS4 and Switch, already that we can download new additional items from the main menu of DOOM (1993) and DOOM II. "First we will launch an initial batch of add-ons, but soon we will be in contact with the players to get suggestions on the best WADs to include them in the future", explained an official. While this is welcome, as it extends the life of the game beyond the campaign and its modes extra, the support of 60 frames per second and the stored fast will change our way of relating to the title to console.
Photo by Sergey Zolkin from UnsplashWell, Xf...

What is Inat Tv Pro?Inat Tv Pro APK for Andr...

The cryptocurrency market has exploded in po...
For the first time, both titles will have native support of 60 frames on all platforms, in comparison with the 35, frames of the original games, a breakthrough that may seem little but that will cause the title to move and behave better than ever. In addition, with the addition of the quick save, while paused DOOM (1993) or DOOM II, we will be able to press R/R1/RB and save our current position. For charging, only need to press L/L1/LB from the same pause menu. The update is being distributed by Bethesda also take the opportunity to adjust and add there are numerous elements and features, including a quick selection of weapons, a function level selection enhanced, additional options for aspect ratio and brightness, a new HUD split screen and more.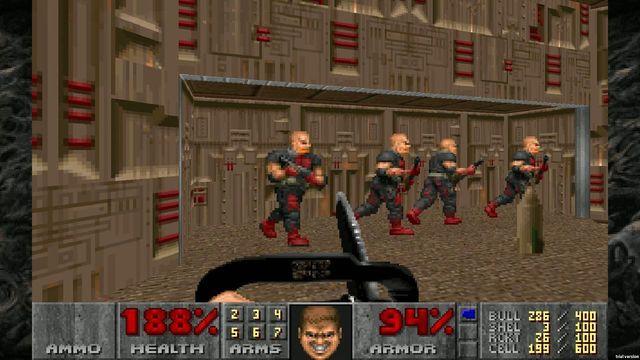 improvements summary
60 frames for the first time in consoles
quick Save
quick Selection of weapons, selection of levels and new HUD-improved split-screen
additional Options for aspect ratio and brightness
Added WADs as Sigil and more
DOOM and DOOM 2 receiving a patch with multiple changes, 60 fps and quick save