Square Enix hints at such a possibility during a streaming that celebrates the tenth anniversary of the title to the Nintendo DS.
Dragon Quest IX: Sentinels of the firmament, one of the games most unique of the iconic video game series of role – Square Enix, could have a future remake for Nintendo Switch. So what has hinted at the company during a streaming special one convened to celebrate the tenth anniversary of the game. LEVEL 5 could take care of the development of the same.
A possible remake for Nintendo Switch that would improve what has been achieved by the original
In the relay have involved different personalities related to Dragon Quest, from its original creator Yuji Horii to lal executive producer of the series, Yu Miyake. They have also made an appearance key people in the creation of the original video game, as the producer of the ninth part Ryutaro Ichimura, or the director of the same title, Jin Fujisawa. in Addition, they have counted with the participation of the maximum responsible of LEVEL 5, Akihiro Hino.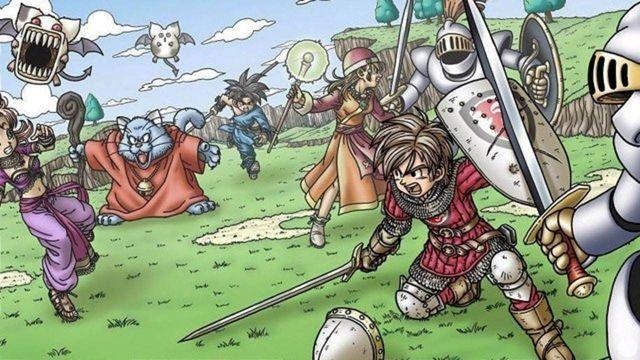 While they spoke of the particulars of the title role for Nintendo DS, the possibility of an eventual remake has come to the debate, and its leaders have clarified that, although there are no plans at the moment, it would be one of those that could be made and arrive sooner than we expect. When their leaders have sounded to the audience on the platform on which they would like to see something like this, there has been no doubt: Nintendo Switch.
The participants of streaming believe that taking into account the technical possibilities and the approach of Nintendo Switch, could replicate the online systems and the core gameplay of Nintendo DS in the new Nintendo system. Obviously, as they themselves speak in the streaming, the graphs will be updated all over the top, perhaps imitating the artistic style of Dragon Quest XI. Both your director and your producer have mentioned that it was a video game very dear, both which, as its postgame was so long, rich and varied, a lot of people forgot the main story. Your hypothetical remake, if they occur, would have a story more elaborate.
"LEVEL 5 could have this remake ready in less than a year"
Dragon Quest IX: Sentinels of the Firmament is the best selling title of the series, with more than 5 million copies, and reached Japan in July of 2009. This is a video game in particular, in which the user could create their own character and in which there were multiple possibilities multiplayer. If your remake is not official, the most responsible LEVEL-5 wanted to tease about it. "If we do not add anything extra to the story, and we just engage in a remake, LEVEL 5 may have finished this game in less than a year", concluded between laughter.
Dragon Quest IX might receive a remake on the Nintendo Switch
Source: english
July 12, 2019