Sony has confirmed the release of an accessory customizable which includes a special configuration using an OLED screen built in.
Sony has been announced through its official blog, the launch of a new accessories for the DualShock 4 in the form of back button. The accessory, which will sell the February 14, 2020 for a suggested price of 29,99 eur is designed for players more competitive and the most demanding users.
programmable Buttons in the rear and an OLED screen, high-fidelity
Sony wants to, with this new add-on for your wireless controller, find a market within the hectic world of the accessories for the gaming most competitive. In a niche in which the main companies offer versions of their pads, with design and materials premium -such as Microsoft with its Xbox Elite Controller-the PlayStation want to opt for the road of the accessory to energize the control that we already have at home. With this new plug-in, the manufacturer ensures that you will get a enhanced versatility and performance, all without sacrificing comfort and the feel of the wireless controller of PlayStation 4.
Match on the back of the remote control, it includes two buttons in the rear and programmable tactile, who seek to be always accessible to our fingers and shorten the response time, something that according to Sony, will ensure more flexibility in the competitive matches. This type of levers and design, in its most mechanical, offer milliseconds of savings in the action video game competitive or even in the sports titles or fighting, aspects that although they may seem petty to the majority of gamers, they mean the difference between victory and defeat in titles like Call of Duty, Overwatch and the like. The rear button, composed by two individual buttons and a screen OLED of great fidelity, can be configured to follow up to 16 different actions, such as triangle, circle, R1, R2, and many other. If we get confused, the OLED display will provide real-time information on assignments of the buttons.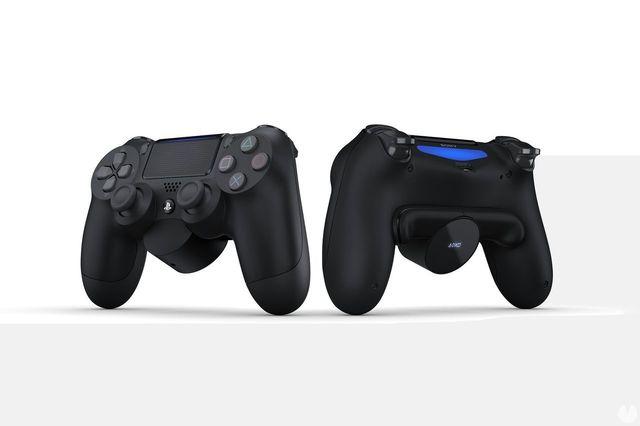 in Addition, since it is a accessory official, the product has been designed by the creators of the command original, being designed to maintain the ergonomics of the DualShock 4 and do not affect in their design, allowing us to access the headphone input jack. This accessory arrives just when one begins to speculate on the DualShock 5 and its features.
Features
Buttons rear programmable with great responsiveness and screen OLED high fidelity
Highly configurable thanks to the separate button that allows you to change the movements and up to 3 profiles on the fly
Developed by PlayStation, designed and tested for all the games VR of the PlayStation 4 and the PlayStation 4
does Not alter the design or the normal use of the command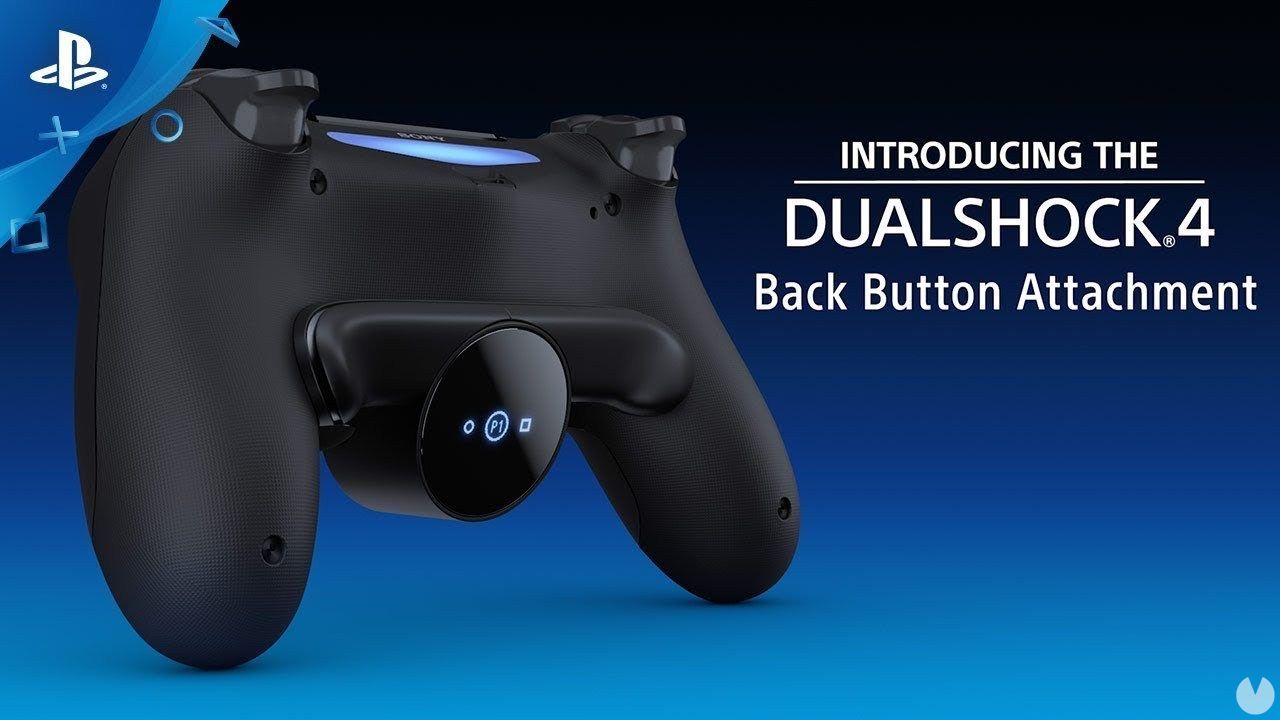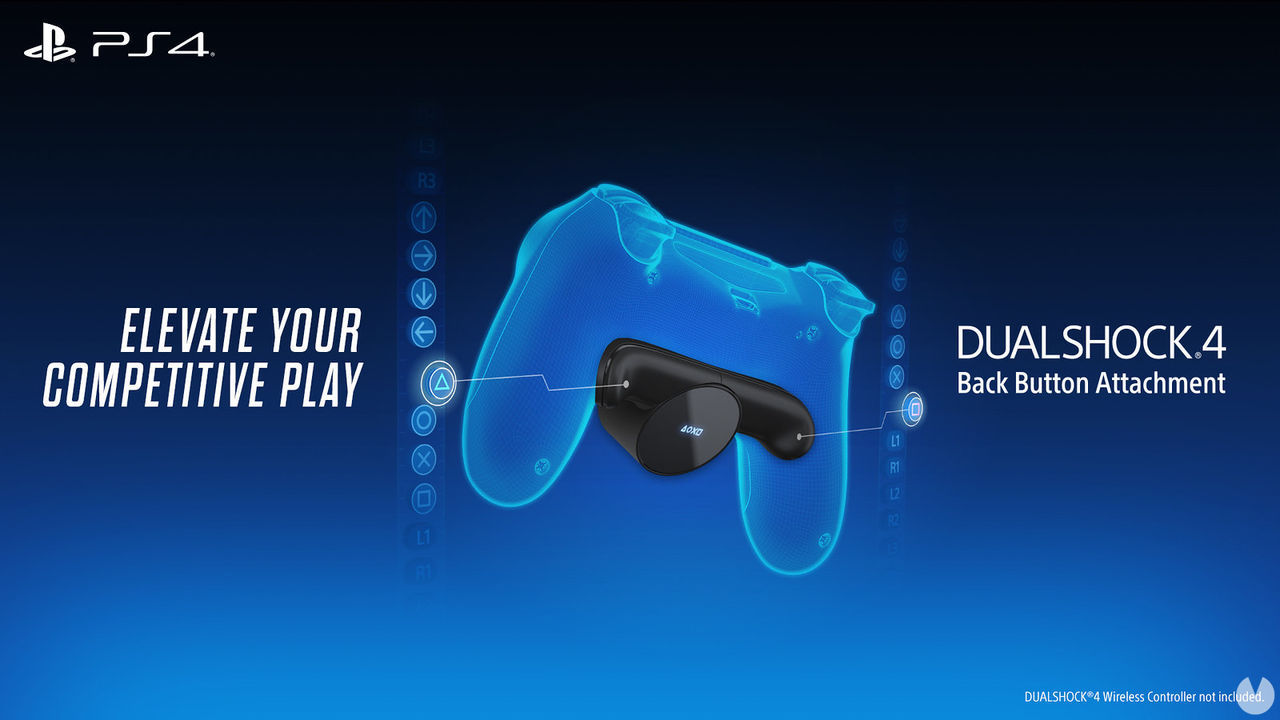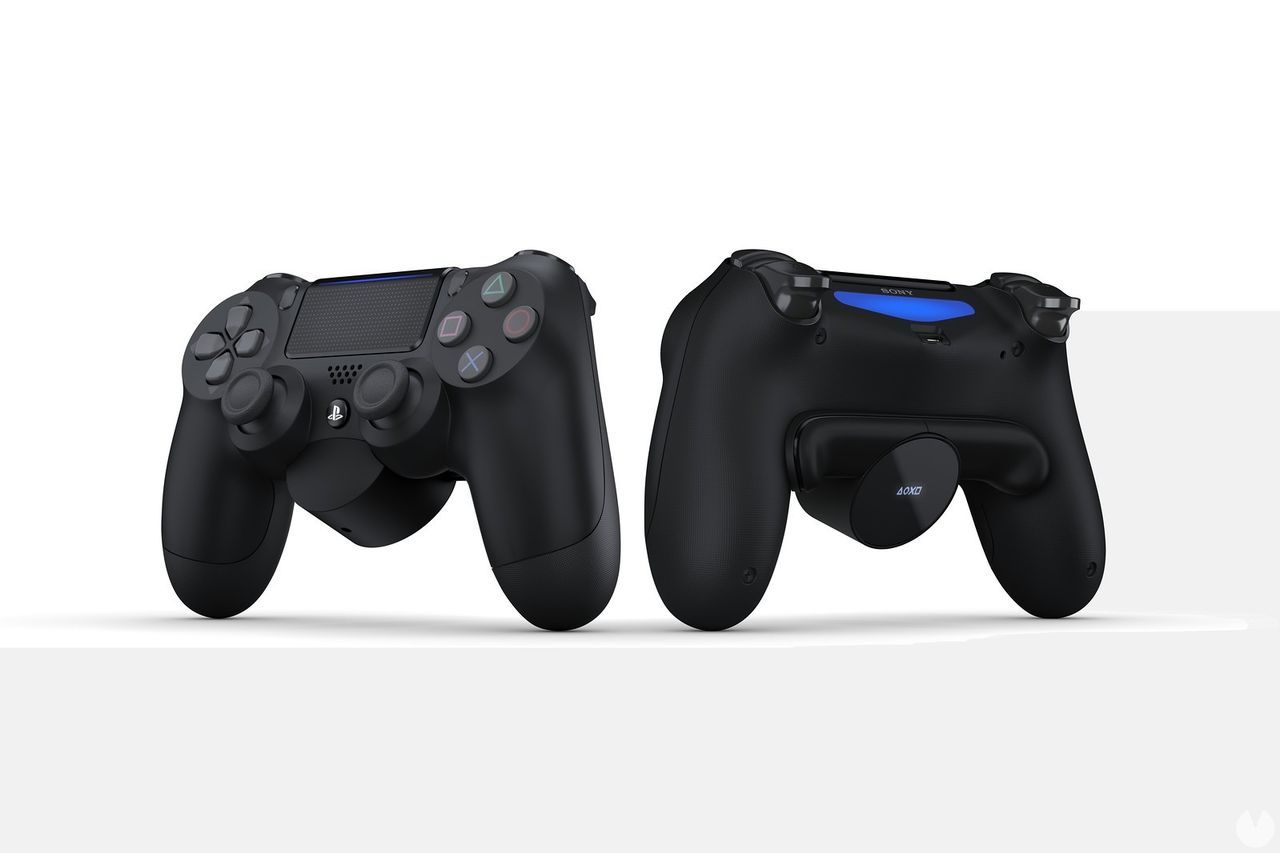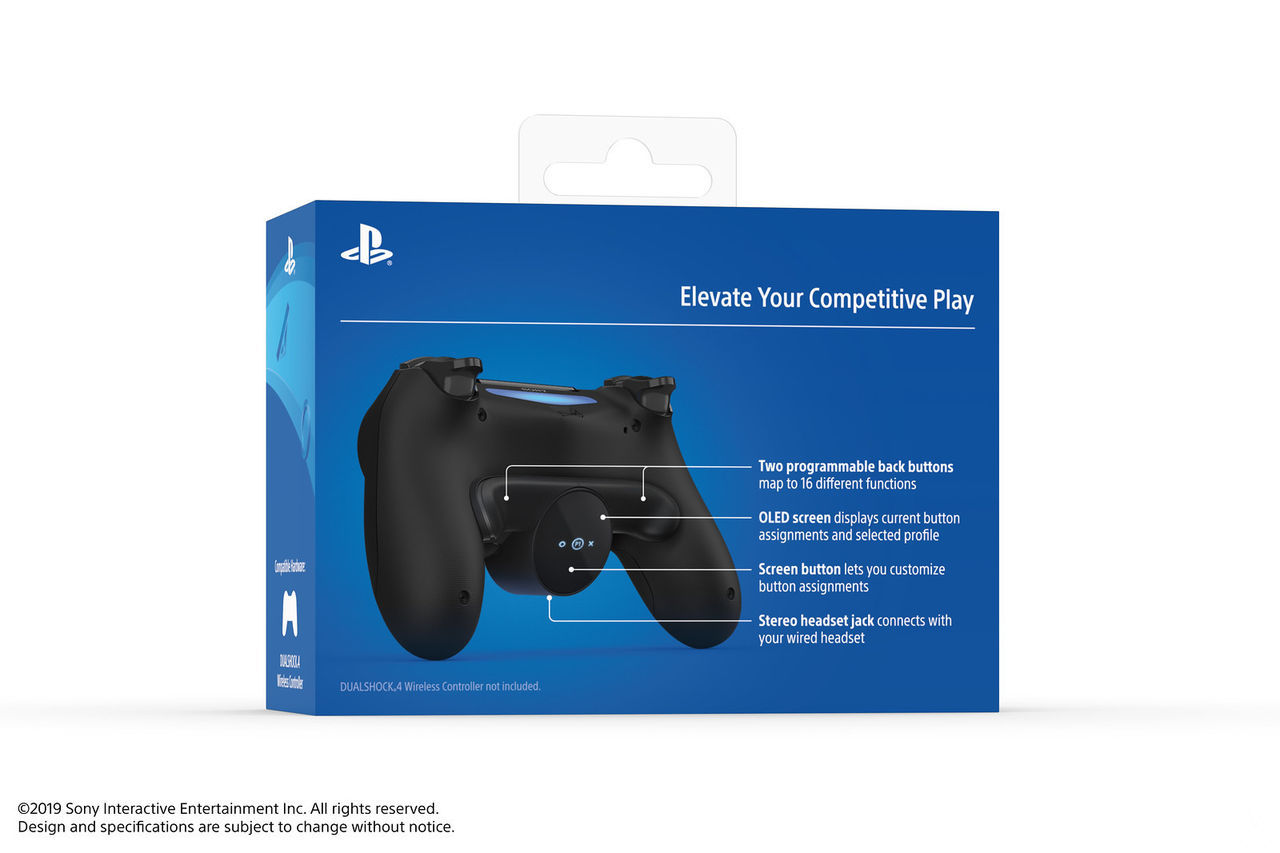 DualShock 4 will release a accessory official in the form of a button back in February
Source: english
December 17, 2019