EFE
This weekend concludes the filming of 'Zip and Zap and captain Island'.
Elena Anaya plays the evil Miss Pam.
The film is inspired by classic adventure novels of writers like Jules Verne and Robert Stevenson.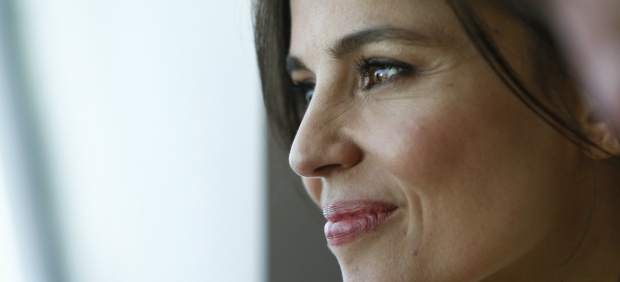 The Bilbao Oskar Santos will end Saturday in Pasajes (Gipuzkoa) shooting Zip and Zap and the island of Captain , sequel to the hit film mischievous twins starring Elena Anaya and children Planell Teo and Toni Gomez, and which has" inspired " world literature of adventure.
It's a movie "completely different" , Santos said in a press conference that has offered, along with the rest of the team, in the park Ametzagaina of San Sebastian, where he has developed the penultimate day of shooting.
If the first, Zipi and Zap Club and the marble , cinema of the 80s was its reference to the second, Santos and screenwriter Jorge Lara have been inspired by literature they read children , that of "mythical authors" of gender as Jules Verne and Robert Stevenson, so take it forward is assuming "a challenge".
After eight weeks recording Hungary , the team has moved to Gipuzkoa , where he has worked this week on the beach and Zumaia Pagoeta Park and Aia Mount Igeldo San Sebastian to end tomorrow Pasaia port.
The beauty of the Basque coast and its green parks Basque filmmaker has offered to allow the outer atmosphere to this fun story that develops in a remote island , where the mansion of Miss Pam (Elena Anaya) is located and where children live without family enjoying a paradise without rules.
Santos stressed the importance of consecrated life as an actress Anaya star in the film. "When Elena accepted, put the film on another level" , he explained the filmmaker Bilbao, who underlined that "to feature a great actress, with great ride in these films" is something that "Americans do much".
"It's going to surprise a lot and well," concluded Santos, referring to the unusual interpretation of Palencia actress in the role of "villain".
In addition to Anaya and two children, Madrid Teo Planell and Valencian Toni Gomez , who were elected in a casting among nearly a thousand applicants, complete the new gang the terrible brothers Iria Castilian, Pastor Maximo Blanco and Ana Cordova, whereas in the adult cast also Fermi Reixach, Jorge Bosch, Lapausa Carolina, Goizalde Nunez and Juan Codina.
Elena Anaya finished shooting the sequel to 'Zip and Zap', which assumes the role of villain
Source: english
September 11, 2015