20minutes
Featured on the new two Oscar-winning directors such as Florian Gallenberger and Alejandro Amenabar.
'Colonia' plays Lena, a young German woman who travels to Chile . to save her husband, prisoner during the dictatorship of Pinochet
Also stars 'Regression', the highly anticipated return of Amenábar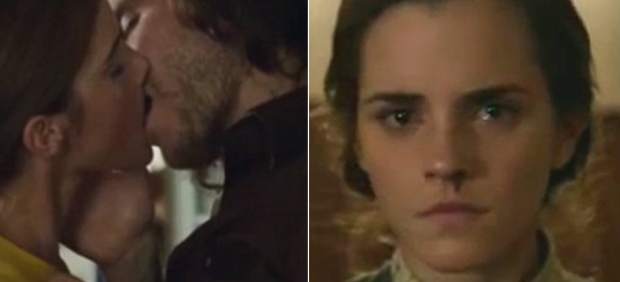 Emma Watson comeback theaters. But nothing remains of the girl Harry Potter and Noah . Regression and Cologne make Watson, its 25 years , all woman in front of the cameras.
After few years that slowed progression for its interpretative focus on their studies (graduated Brown University ) and become one of the leading activists for gender equality now refocusing on the side that began to play nothing less than 14 years ago when he got orders to Chris Columbus Harry Potter and the Sorcerer's Stone (2001).
'Cologne', alongside Daniel Brühl
A few days ago we could see the first trailer for Cologne , the new film by Florian Gallenberger (Oscar winner in 2001 with his short film want to be ). In this film, starring Emma Watson and Daniel Brülh , the actress plays Lena , a young German woman who decides to go to Chile in search of her husband (Brühl), that is held for political reasons.
The film (which will hit theaters this year) leads to the big screen a story set in the known as Colonia Dignidad or Villa Bavaria, a town founded by German immigrants in the sixties, during the Pinochet dictatorship , was used as a place to torture detainees.
The plot of Cologne focuses on the story of Lena, one young woman whose husband, a graphic artist known for his support for President Salvador Allende , is kidnapped by the secret police of Pinochet after the military coup in Chile in 1973. Lena will track her husband disappeared to Colonia Dignidad , an area that is apparently destined to charity, but in reality, it is being used by the rebels as a torture center and golf secret detention.
'Regression 'with Amenábar
In just two weeks, October 2, hit theaters Regression , the new and highly anticipated film Alejandro Amenabar with the Oscar-winning director returns to his favorite genre, the thriller.
The Amenábar himself has entrusted Emma Watson and Ethan Hawke for the lead roles. " Regression has components of psychological thriller, terror … but it also has a deeper layer," he says the actress who stands Amenabar's films represent a " intellectual and emotional challenge "to the viewer. "It keeps you on the edge of the chair and if you want to experience something really scary and dark … that's what gets Alejandro", says Watson.
Set in Minnesota in 1990, Regression stars the Detective Bruce Kenner (Ethan Hawke), who investigates the For Angela (Emma Watson), the girl who accuses her father, John Gray (David Dencik), to commit an unspeakable crime. When John unexpectedly and with no memory of what happened, admits his guilt, the renowned psychologist Dr. Raines (David Thewlis) joins the event to help revive his repressed memories. What they discover unmasked a sinister conspiracy. Newest Amenábar has served as a starting signal for the 6 3 Festival San Sebastian Film .
Cine
Emma Watson becomes a woman: 'regression' and 'Cologne' do forget Hermione
Source: english
September 20, 2015