EFE
The account, which is enabled by the Ministry of Foreign affairs, has been put at the disposal of the citizens who want to donate money for the hurricane.
Exiles and opponents of the Government have questioned the destination of the donations.
Mariela Castro violated the policy of Facebook to share the number of account, and for this reason we have blocked the page, which will be extended to 24 hours.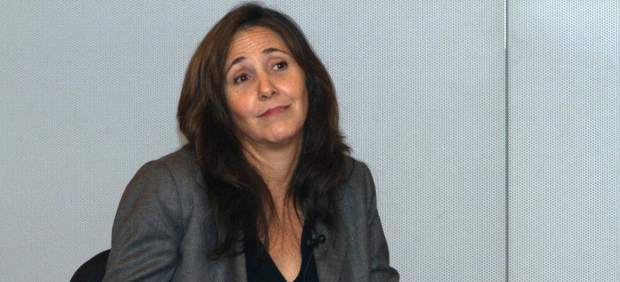 Facebook temporarily blockaded the profile as a public figure of Mariela Castro, daughter of president Raul Castro, after I published the data of an account enabled by the Ministry of Foreign affairs of the island for the to receive aid after the passage of the hurricane Irma.
"A complaint cannot be postponed", wrote this Monday Mariela Castro on his Twitter account, which linked to a news from state media, which gives an account of the measure taken by Facebook. The blocking of the page, that last 24 hours, is because the spread the bank account for donations, the daughter of Raúl Castro has violated the policy of the social network.
Also on Twitter, Castro questioned whether the social network founded by Mark Zuckerberg hang "to all the media the cuban" that you spread the bank account. Mariela Castro is a national representative and director of the state National Centre for Sex Education (Cenesex) of the island.
the decision of The Minrex enable this account caused some surprise in Cuba because that has not been done in the past in that the island has been affected by a hurricane, and it also caused controversy in social networks, where exiles and opponents of the Government have questioned the destination of the donations.
The account opened in the Bank, International Finance, and during its dissemination to the authorities also pointed out that those interested in making contributions should contact the cuban embassies abroad or the Ministry of Foreign Trade of the caribbean country.
The powerful hurricane Irma swept the north coast of Cuba between the 8 and the 10 of September past, causing ten deaths and destruction of materials not yet quantified that included landslides and partial of thousands of homes, damage to agriculture and serious problems in the electrical system of the island.
do you Block Facebook to all the media, cubans? https://t.co/9cwWs1c0p9

— Mariela Castro Espin (@CastroEspinM) September 18, 2017
Facebook blocks to the daughter of Raúl Castro, by disseminating an account for donations by Irma
Source: english
September 18, 2017