Discover the changes introduced with this major update, including the new system for public computers.
is now available free update 20 for all players Fallout 76. With it you can join "The race legendary" to earn new rewards and exclusive, creating public computers in a simple way and many things more.
Video: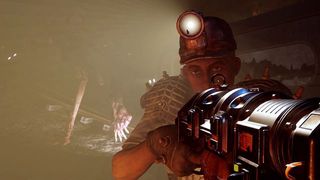 "The race legendary" is the first season of this new era of the game. Mark the birth of a new system of progression for the accounts that, in addition to modifying the program's challenges, offer rewards to heaps.
The display of a progression of features orn board game inspired by the captain Cosmos where it represents the progress through a tab-shaped spaceship. You'll start "The race legendary" in range 1 and you will be able to move forward on the board winning S. C. O. R. E. with many of the activities that you already know, completing daily challenges and weekly, participating in public events and level up.
Each time you gain a rank, you will receive a new award: armor unique, objects for the C. A. M. P., designs of weapons, paintings for servoarmaduras, consumables, envelopes, cards, extras, atoms and even game coins, vouchers, plates or ingots of gold.
new system of public computers, designed to be easier than ever to form groups, offers special bonuses to players who choose to play together with a common goal. Each public computer has a goal set by their leader, as "Exploration" or "Events", so that they can join other players with similar interests. The public computers can have up to four members. While I left a free space, just click on any of them for a position at the moment.
once you have chosen a goal, all the players in the world today (except those to which you have locked) will receive a notification to know that there is a new public computer available.
Fallout 76 premiered his system of seasons with the update 20, now available
Source: english
July 5, 2020