It has been shown that the accusation was completely false and a mount.
Epic Games has been accused of plagiarizing the design of a fan for the realization of a new skin used in Fortnite: Battle Royale. The allegations, however, do not hold, for based on a fake.

The aspect that has generated this controversy is Taro, which was added to the game store last November 14th. A cartoonist fan, using the name Ruby Ramirez, wrote a message in Facebook comparing the design of Taro with an illustration, which he claimed to have done months before. When you have discovered his lies, and have removed the message in the social network. Criticism of Epic Games not long in arriving at venues such as Twitter, but these messages have also been deleted once it has been shown that it was all a lie. The person who started the accusation has also eliminated your drawing in DeviantArt.
As a reference, here's a comparison between the design of Taro and the drawing that Ramirez claimed that he had made months before: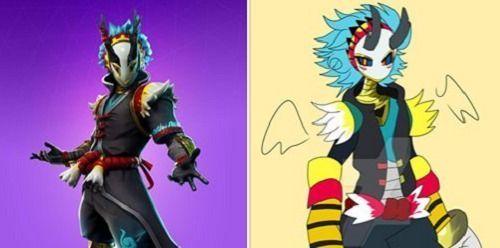 Epic Games indicated that is taking very seriously the accusation and that were to investigate what had happened. This will not be necessary because the falsity of the accusation is showed shortly after.
A user of DeviantArt rebuilt everything what happened: in short, Ramirez updated a drawing (that had nothing to do) to give the impression that your artwork was more ancient and released as the allegations against Epic Games.
It's fake. pic.twitter.com/BfIq05gDRm— Ding Dong (@DingDongVG) April 1, 2019
The Google cache shows without a doubt that the picture was completely different, which was amended just a few days ago, and that the accusation was, in short, false for full.
Falsely accuse Epic of plagiarism by a look of Fortnite
Source: english
April 1, 2019