. They also provide access to a new weapon
Ubisoft has distributed a new trailer for Far Cry 4 , the fourth installment of this series of games of first- person open world.
This time the company is focused on showing the three extra missions that can play to buy the limited edition title , so we can have a look some of the crazy things we do will touch them. Plus we give you access to a new weapon, The Impaler , whose name is more descriptive, such as comprobaréis on video.
Far Cry 4 will be launched in PlayStation 4, Xbox One, PC, Xbox 360 and PlayStation 3 on November 20 . The extent of the map of the game will be similar to that seen in Far Cry 3 and will star Ajay Ghale, who travel to the region Kyrat to complete the last wish of his mother, but when you get there it will be trapped in civil war
Video:.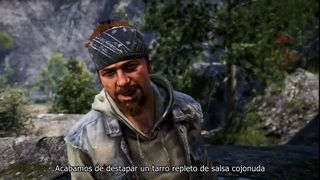 Vandal
Far Cry 4 video presents additional missions for your limited edition
Source: english
October 3, 2014