Is an exhibition held in Tokyo.
Fernando Alonso, two-times winner of the World Championship of Formula 1 Drivers, has achieved two victories in the exhibition that the team Toyota Gazoo has taken place today in Tokyo with Gran Turismo Sport.
"Alonso has imposed on the rest of his teammates (Mike Conway, Kamui Kobayashi, Jose Maria Lopez, Sebastian Buemi and Kazuki Nakajima) in two races that have elapsed in the circuit of Le Mans and in the Fuji Speedway, the last of the paths that you have included Gran Turismo Sport," said Sony.
just this weekend Alonso played the 6 hours of Fuji, corresponding test of the Endurance World FIA.
below you can see the relay complete.
The pilot spaniard talks about the World of resistance in the minute 0:28:00 and on the contest in 0:36:00. The race at Fuji Speedway begins at 1:02:00 and the Le Mans 01:19:30. Talks about the 6 hours of Fuji 01:38:00.
Gran Turismo Sport is available on the PlayStation 4.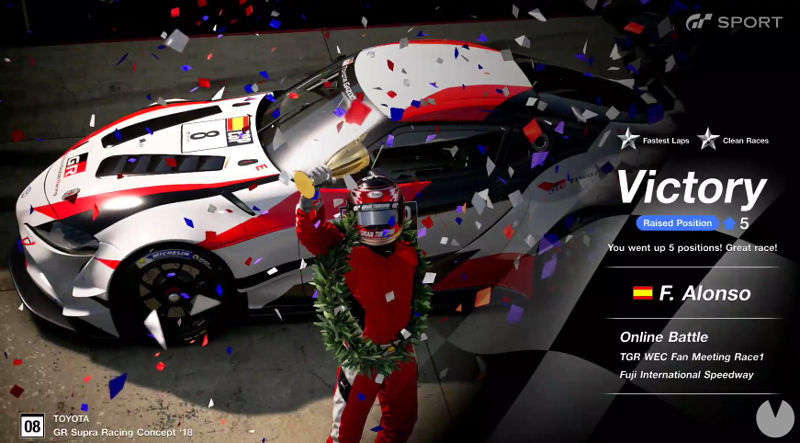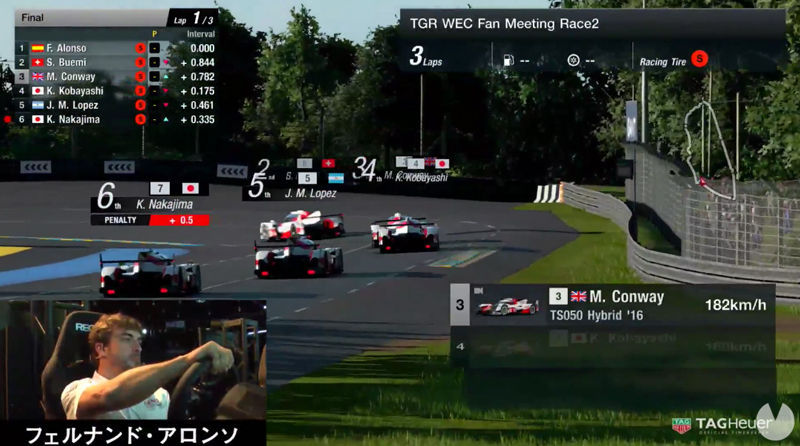 Fernando Alonso gets his first double of eSports in GT Sport
Source: english
October 10, 2018