as FIFA 19, the game reveals the possibilities to get the players with the envelope so that you can decide the expense of points or coins.
Electronic Arts has revealed the odds of FIFA Ultimate Team in the envelopes of purchase FIFA 20. "The goal of this information is to help you decide how you want to invest your FIFA Points, your coins FUT and your time to create the template of the FUT perfect", the company says.
"On the display of the shop FIFA Ultimate Team, you'll see an option under each type of envelope is available that says "Show probability envelopes". As in FUT there are thousands of items in player, are categorized according to the type of article and your assessment. The percentages indicate the minimum probability of getting one or more players of the valuation or the appropriate category. For example, if a category and a valuation have a 100 % chance, you will receive at least one article of this category".
by way of example, with a gold premium is indicated by the following, which could be different from the final version:
Player gold +75: 100 %
Player gold +82: 18 %
Player gold +84: 4,2 %
"Some specific categories, which include content uncommon, as is the case of the Promises. The rarity of this type of content on certain envelopes, can be less than 1 %, within which there will be a wide range of probabilities".
Video: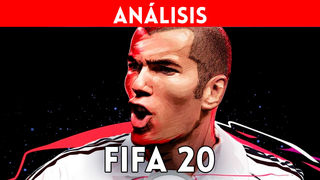 In our analysis we told you that "although with the new consoles around the corner could have been resting on their laurels and live off the rental income, FIFA 20 includes a great novelty that is felt like Volta Football, a very different way to enjoy football, more direct and desenfada, very funny, which has been incorporated with much success".
FIFA 20 launches on September 27.
FIFA 20: EA talks about the odds of the envelopes in FIFA Ultimate Team
Source: english
September 24, 2019