servers Sony have uploaded the logo of a demo not announced the long-awaited remake of FF VII, that could be the same view in the last fairs.
Square Enix would have planned a demo of Final Fantasy VII Remake for the next few days or weeks. Gamstat, which collects information and images uploaded to the servers of PS Store, has found this demo in the same way that leaked the first images of Resident Evil 3 Remake, which gives a lot of credibility -the logo of the demo you can't go by mistake-. Also confirmed that the launch of Patapon 2 Remastered are very close, after two years of silence is already preparing your listing for PS4 on PS Store.
demo of Final Fantasy VII Remake has not been officially announced, but could come very soon. The game launches march 3 on PS4, and Square Enix may have interest in players to try out their combat system, both focused on action -the player must press a button to attack – as the mode most similar to the shift to classical -it attacks automatically and we just need to plan the strategy with the spells, objects, and invocations-. It would not be surprising, therefore, Final Fantasy XV also featured a version of the test created specifically to showcase their battles.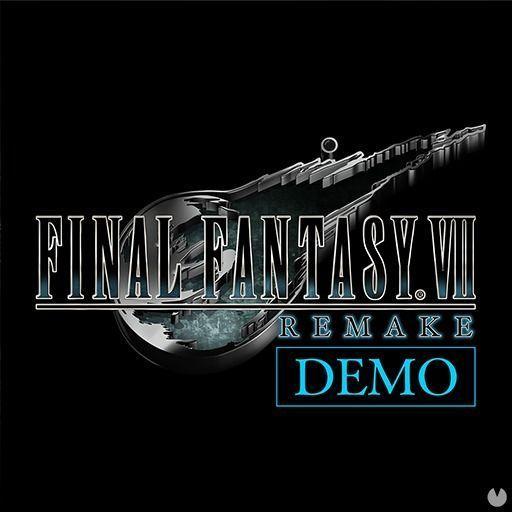 does The demo of E3?
The version of PS Store perhaps corresponds to one of the demos that have been playable at various events, for example the beginning of the adventure that culminates with the first boss of the story, a huge robot scorpion. "Combat is very full and dramatic, with several phases in which we had to adapt our style of play. If this is a statement of the complexity that awaits us in the great rivals of the adventure, is going to be a pass. The demo, though short, has left us an excellent taste of mouth, the good feelings of the gameplay shown by Square Enix confirm to the controls, and the truth we can not think of a better combat system for this remake, although bet on the action in real time, its rhythm follows us remembering in a certain way to the original", os we have of the test in the E3 2019.
This remake updates the graphics of the original, adds new content playable and history, but will only cover the part that takes place within Midgar. The rest of the episodes do not have a date announced, and we also don't know how many chapters will be needed to complete this role-playing game of 1997.
Final Fantasy 7 Remake: It filters the existence of a demo in the PS Store
Source: english
December 25, 2019