We have some locations and dinosaurs title.
responsible for the creation of the game Jurassic World-Evolution has submitted a new promotional video of the game in the event Frontier Expo 2017, that has taken place in the Uk.
Video: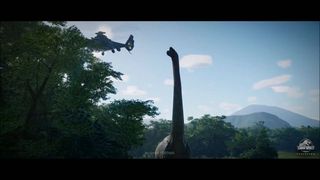 In the video we some of the locations and creatures in the game, it proposes that users design their very own jurassic park. This trailer has been prepared with the game engine so that is a good sample of the work done at the design level until now.
So, this is a title that will allow us to open our jurassic park and manage it. We will be able to control the construction on the island Cloud and its islands nearby, create new dinosaurs and new attractions. Each choice will lead us to new challenges when "life" find your way".
The project is being developed by Frontier Developments with a planned release for summer of 2018 PC, Xbox One and PlayStation 4.

First trailer with in-game engine Jurassic World Evolution
Source: english
October 8, 2017