EFE
stores have been brought forward today, their opening time to 08:00 hour.
In the Puerta del Sol of Madrid, about 400 persons saved to a queue that reaches even to the center of the square.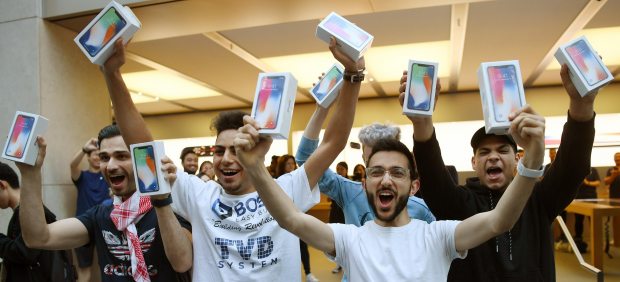 The new smartphone from Apple, Iphone X, has gone on sale today in 55 countries of the world, including the 11 official stores of the company in Spain, where, since yesterday, hundreds of people line up to get one.
Due to the digitization of production, we ar...

Photo by Onur Binay from UnsplashThe popular...

APIs are everywhere, and you have likely alr...
Sources of Apple Spain have confirmed that these stores ahead of today its opening time to 08:00 hours for two groups of clients: those who had made prior booking (from 27 October) and they will pick up your terminal and those without an appointment who are going to buy it at the store directly.
In his shop in central Madrid, which is situated in the Puerta del Sol, about 400 persons saved to a queue that reaches even to the center of the plaza, although some may run out of your terminal, as you have confirmed from Apple, the units are limited.
The Iphone X is the latest model of the company of the late Steve Jobs and incorporates several new features compared to the legacy terminal, such as the expansion of the touch screen to 5.8 inches when you delete the frames, the elimination of its traditional and characteristic home button, or the incorporation of facial recognition Face ID to unlock the device by the face.
This new model, which Apple is celebrating the tenth anniversary of the iPhone, is the latest big bet of the company and has a price 1.159 euros in Spain.
For sale iPhone X in Spain: queues, mass to buy the new Apple's mobile