In this mode of Avengers: Endgame, we can play as a chitauri or Thanos, wielding even the most classic of the Avengers.
Epic Games has been announced through their official website, the launch of the upgrade 8.50 to Fortnite, and Fortnite Battle Royale, confirming the arrival of the limited event focused on Avengers: Endgame, the new film from Marvel and Disney and to be released today in cinemas all over the world.
limited in that returns to Thanos and an army of chitauri
In this limited way, Thanos and his chitauri have invaded the island of Battle Royale in search of the six gems of the Infinity. It is called Endgame, the way we are invited to star in a fierce fight in which a group of heroes struggle to stop Thanos and his chitauri before they get the six gems of the Infinity. In this way, both teams will return to the be removed until the other side completes its objective.
The first side is the team of heroes, that will return the be removed until the enemy team has found the six gems of the Infinity. According to Epic Games, heroes begin with a treasure map that tells them where to find the objects mythical of the Avengers, which are scattered around the scenario of the video game. The major goal of this group or flock, is to destroy the army of chitauri-and defeating Thanos.
The band of heroes can find the objects mythical of the Avengers, and Thanos, use the Gauntlet of Infinity and its gems
For his part, the team of Thanos is formed by the invading chitauri and the Thanos. The invaders extraterrestren begin the game with a powerful rifle, laser, grenade antiestructuras and a propellant that allows them to take a great leap in the air briefly. There is a point important, and that is the first chitauri to retrieve a gem of the Infinite will transform into the titan, which has a powerful punch, a bolt of lightning destroyer and the possibility of rising into the air and then to crush whatever was in its path as it falls.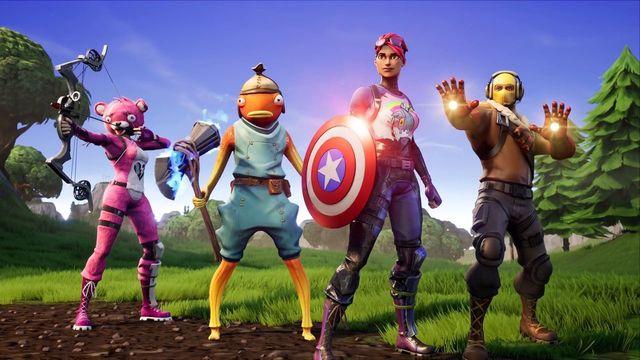 For example, if Thanos is removed from the game, another chitauri will become in him after a short period of time (except that Thanos is the last that is). Finally, it is noteworthy that if Thanos and his chitauri are the six gems of the Infinity, the heroes will not be able to come back, being the ultimate goal of the villain to find the gems and remove the rest of the heroes.
The powers of the gems from Thanos
Each time you get a gem, the abilities of Thanos has become more powerful and the chitauri recover health, so that we must have in account this aspect to avoid the titan to get more out of force of which we are capable of handling.
Gem of Reality (red) = health and shields duplicate (1000->2000)
Gem of Soul (orange) = trap enabled (gives shields only to Thanos)
Gem of the Mind (yellow) = height of jump duplicate
Gem of the Space (blue) = size of the area of effect of the landing tripled, damage x6
Gem of the Time (green) = high thrust added to each hit, damage x3
Power Gem (purple) = laser damage x6
Fortnite Endgame: All the details of the limited event of the Avengers
Source: english
April 25, 2019