On The Edge is the new DLC Frostpunk, an expansion which will be published on PC on the 20th of August and that will close the narrative arc of this acclaimed strategy game.
Jakub Stokalski, lead designer of Frostpunk at 11 bit Studios, has released a first look of On The Edge, the third and final DLC of this acclaimed strategy video game. What has been done through a video gameplay exclusive PC Gamer in the one who teaches the main features of this new expansion at the same time that it tells the story narrate this additional chapter.
This new expansion of Frostpunk is published in the August 20 in Spain and the rest of the world on PC via Steam. Those players who already have the season pass will be able to unlock the extra content from there without additional cost.
Photo by Sergey Zolkin from UnsplashWell, Xf...

What is Inat Tv Pro?Inat Tv Pro APK for Andr...

The cryptocurrency market has exploded in po...
A small settlement with no resources that depends on New London
On The Edge what happens after the 'great storm' of the main story and leads us to lead a small settlement on an arsenal that the group has discovered recently. The main difference with the rest of the expansions is that here we do not have the control of everything that happens around us: there is limited space to build and there are no animals near, so that we will rely entirely on our business partnerships with New London.
in Addition to the shortage of food and resources, in our new settlement, we will not have the great builder of the central city, so that the keep the settlers warm is also a challenge in this new DLC of Frostpunk. But as we move forward in On The Edge will discover that there are other small settlements similar to ours.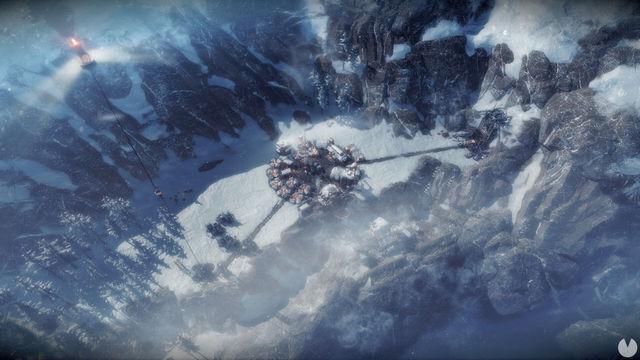 If we trace our strategies we can partner with and build relationships with those settlements we discover in our paths of exploration. Although there are that walk it with care, as each settlement has its own interests, this progress will take us eventually to achieve the total independence of New London, becoming a network of settlements of their own, outside of the big city.
Frostpunk presents the gameplay of On The Edge, its third and last expansion