Artifact, the card game digital Valve set in the universe of DOTA, is going through a process of reconstruction so profound that internally it's known as 'Artifact 2'.
Gabe Newell, co-founder and managing director of Valve, has granted an exclusive interview to the magazine Edge. It has touched various issues related to the future projection of the company as, for example, the striking reboot Artifact that they are developing. A reboot, by the way, according to Newell is so deep that it could be considered a second part of the game.
The failure of Artifact caught by surprise Valve
Artifact is -or was – a video game cards digital based in the universe of DOTA with the Valve I wanted to enter in that land ruled by games like Hearthstone, Magic: The Gathering Arena or Gwent. Despite the illusion of company and one's own Gabe Newell this project ended up being a failure, something that apparently caught by surprise to the director of Valve: "Artifact was a failure interesting in his first public appearance. We were surprised. we Thought that it was a product truly strong," acknowledged Newell to the Edge.
Video: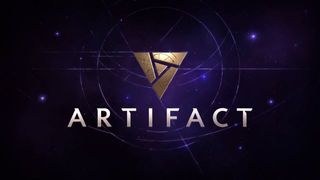 Already in his day the Jeep Barnett, Valve, admitted that it was obvious that things had not gone as they hoped the launch of Artifact, and that the game represented "the discrepancy larger between our expectations about how they would receive one of our games and the real result". Then Barnett announced -very subtle – that Valve would continue working in the game as "an opportunity for us to improve our artistic talent and to use that knowledge to build better games."
Now Newell has returned to speak with enthusiasm of Artifact. In the interview, the officer showed positive: "we carried out an experiment, we had a negative result and now we need to see if we've learned anything from that, so let's try this again". And in those are. Since that failure, the team behind Artifact has been working this reboot that, according to Gabe Newell, it could be considered a sequel. In fact the magazine itself Edge indicates that at an internal level, this new facelift is known internally as Artifact 2.
Even so, we still don't know what kind of reboot are they talking about from Valve. Previously they said that Artifact I had planned a series of expansions as tends to be usual in this class of games, however did not take place. rule out the direct sequel as such, but the changes seem to be sufficiently substantial as to do this. We will see how is the market in the next shot of the card game from Valve.
Gabe Newell assures that the reboot of Artifact could almost be a sequel
Source: english
March 20, 2020