The video game from EA and Respawn will come with a number of versions and digital content exclusive to the chain stores. In addition, we will give away a poster, double-sided.
sponsored Content.
GAME detailing her pre-order incentives and editions for Star Wars: Jedi Fallen Order, the new video game Star Wars under the edition of EA and the development of Spawn. The title will arrive the next November 15 in several editions to the GAME, with a gift in the form of poster double-sided, and a DLC with an exclusive appearance for our droid BD-1. At chain stores you will find two versions of the game in the form of a Deluxe Edition, exclusive to GAME and Standard Edition.
Two editions for a game galactic
What's included in the DELUXE EDITION Exclusive GAME STAR WARS: JEDI FALLEN ORDER?
Game STAR WARS: JEDI FALLEN ORDER.
Book digital illustrations game.
Videos of the "director's cut" behind the scenes, with details unpublished about the game and its creative process.
Content cosmetic downloadable exclusive: sword laser orange, grip campaign Mygeeto, grip campaign Umbarana, aspect of bee for BD-1, appearance of scarlet, for BD-1 and appearance of scarlet, for the Mantis.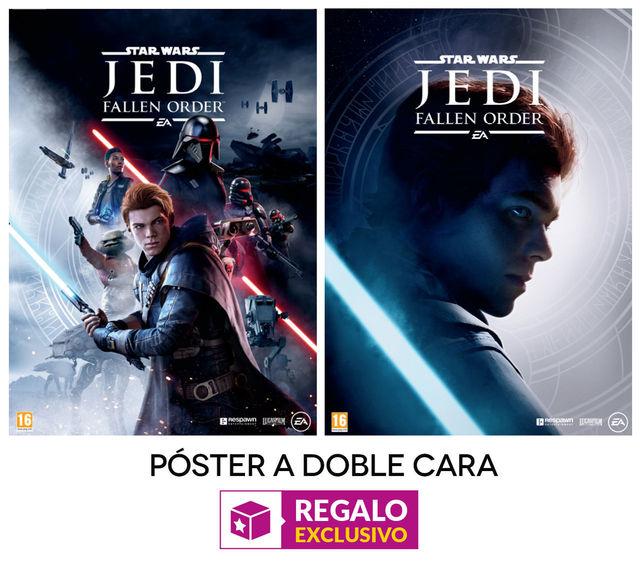 What is included in the STANDARD EDITION of STAR WARS: JEDI FALLEN ORDER?
Game STAR WARS:JEDI FALLEN ORDER
Sword laser orange.
Aspect of bee for BD-1.
Grip Campaign Mygeeto.
Grip campaign Umbarana.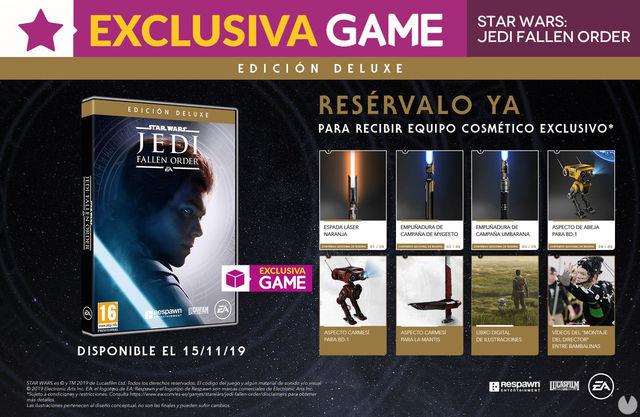 Travelling to a galaxy far, far away…
In Star Wars Jedi: Fallen Order live a Cal Kestis, a Jedi apprentice who survives at the newly founded Galactic Empire and dangerous Order 66. Without completing our training, and with a Jedi Order broken and in exile, we will have to survive the Inquisitors, and to the dangerous Second Sister in a title with structure metroidvania -linear but with alternative routes-, one aspect which we have detailed. Mixing ideas of Sekiro: Shadows Die Twice, worlds full of connections such as Dark Souls or Metroid Prime, and an exploration of the style Tomb Raider, Vandal we were able to test it in depth.
Star Wars Jedi: Fallen Order will be for sale in PC, PS4 and Xbox One on November 15, with improvements to the versions of PS4 Pro and Xbox One X.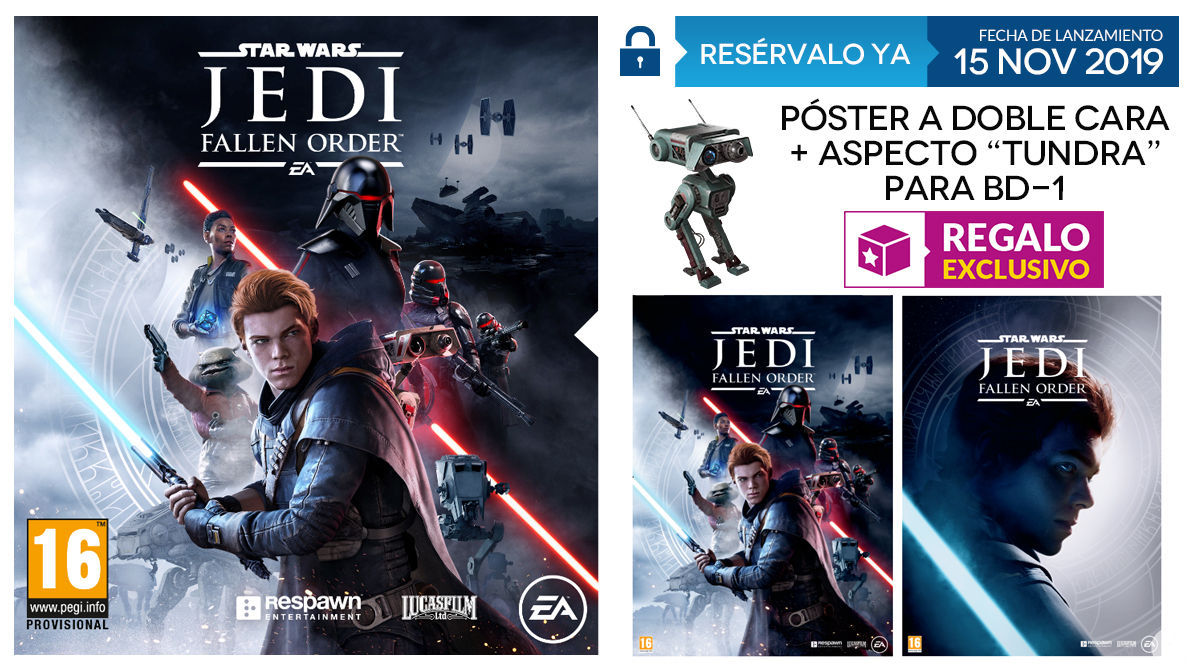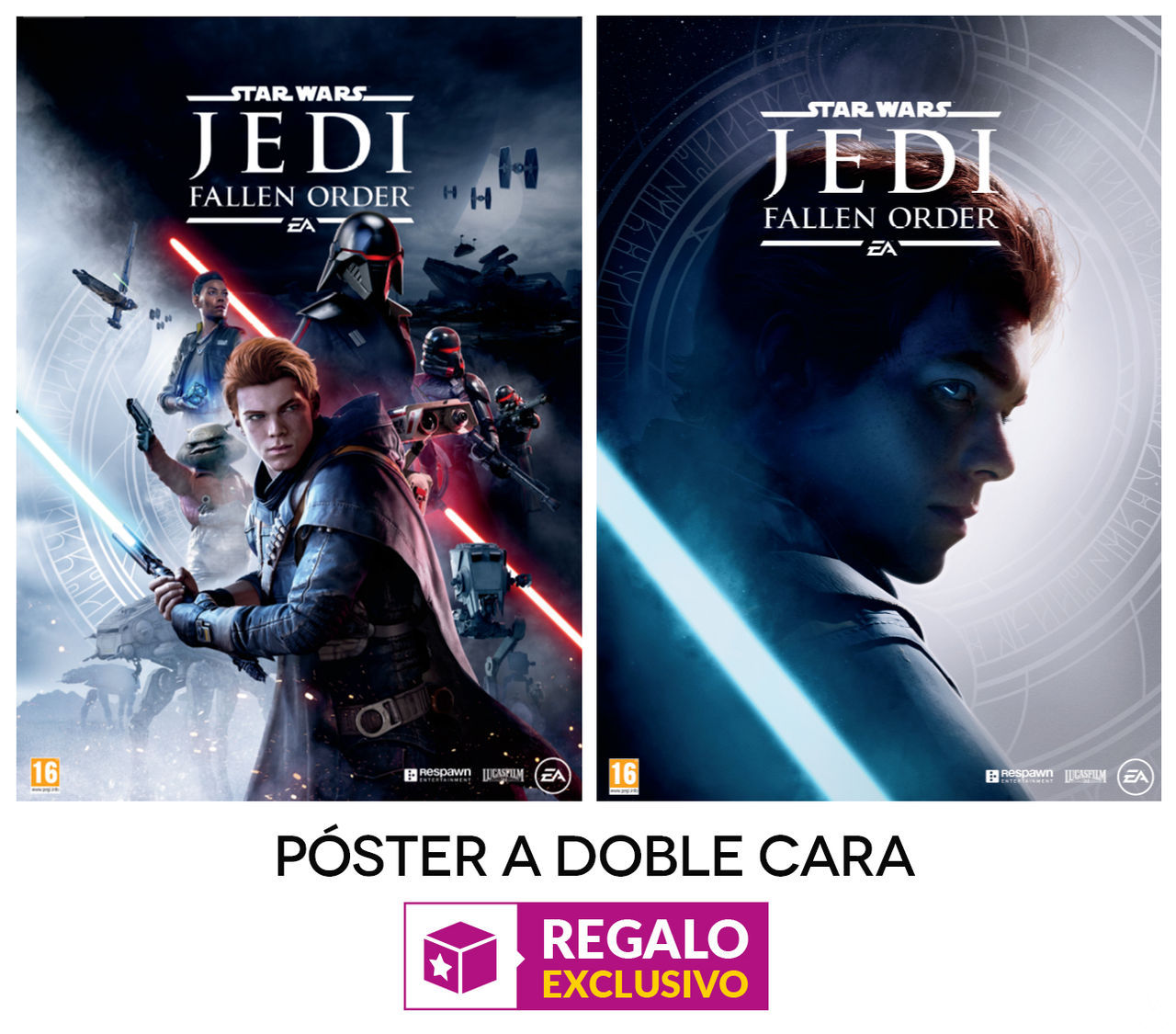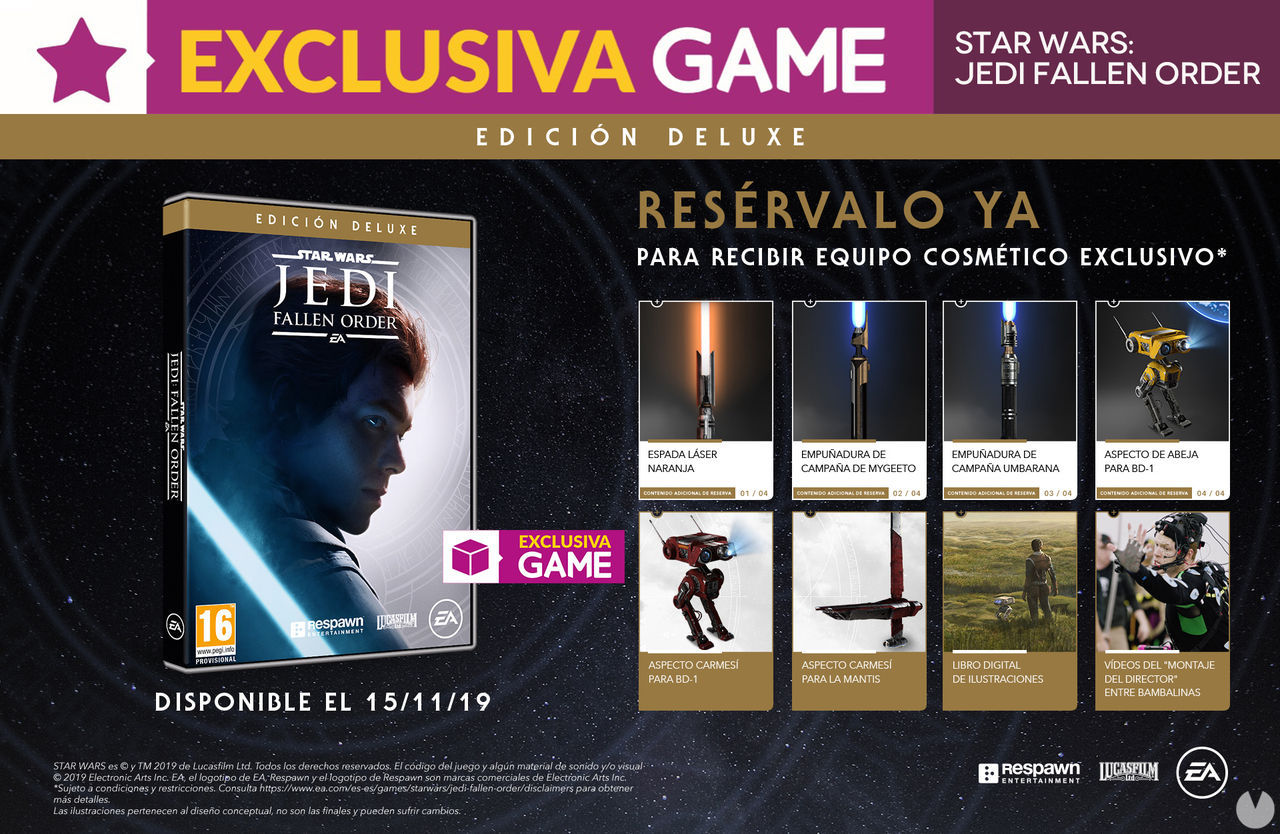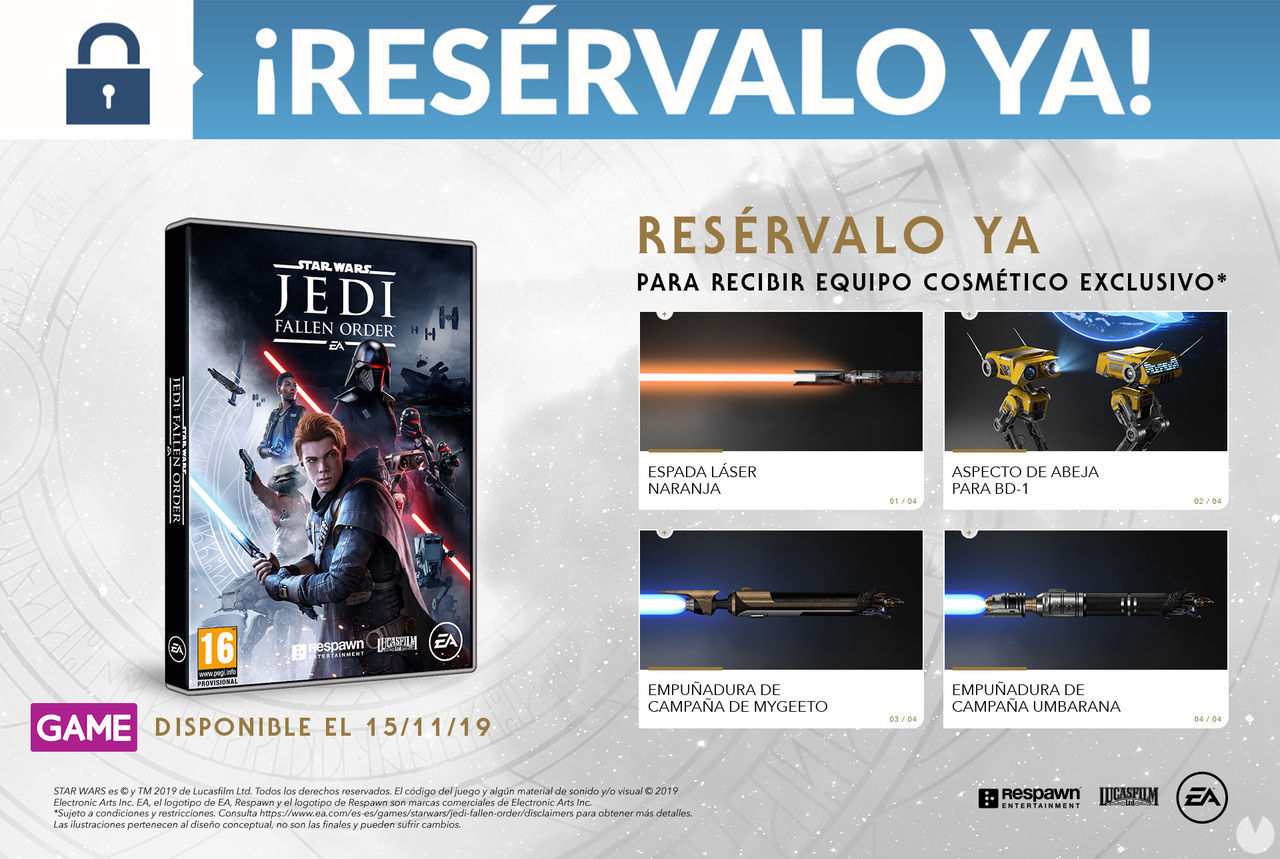 GAME detailed its pre-order incentives and editions for Star Wars Jedi: Fallen Order
Source: english
October 23, 2019