A pendant of trisquel.
sponsored Content.
strategy game Numantia is now available on PlayStation 4 and PC. Is developed by the Spanish study RECOtechnology, and in it players will have the opportunity to revive the expansion of the Roman Republic in the Iberian Peninsula playing with on the side celtiberian, with the numantinos, or fighting on the roman side with the Army of the Republic.
Game features in exclusive and up to end of stock a pendant with the symbol of trisquel, that you can see below.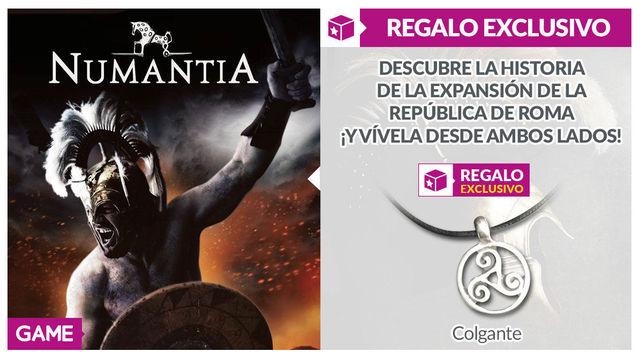 In Numantia we will have at our disposal more than 30 military units, each with its own characteristics and skills. The fighting will take place in locations like Termes or Palantia. The release of the game coincides when met 2.150 years of the siege of Numancia, which was a big step for the Roman Republic conquered the Iberian Peninsula.
The version of Xbox One released October 31,.
GAME detailing their gift with the release of Numantia
Source: english
October 25, 2017