The bookings count with gifts.
sponsored Content.
GAME has detailed their incentives and freebies for booking exclusive for the expected Crash Bandicoot N. Sane Trilogy compiled for PlayStation 4 that will include the three video games of the original trilogy's famous marsupial. From the chain of stores is updated so the previous incentive campaign, which has been a success. The game will come with the June 30.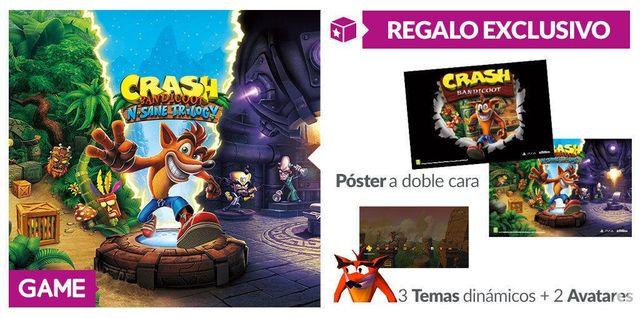 The gift current reservation is a poster double-sided, 3 dynamic themes, and 2 avatars, which replaced the exhausted Exclusive Bonus Pack -in fact, since the chain of shops make it clear that if you reserve the game in his day, we will also receive the quoted poster double-sided.
More Crash Bandicoot N. Sane Trilogy in Vandal
Video: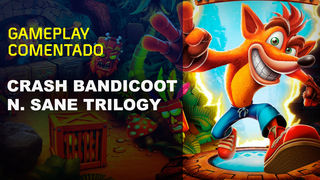 Crash Bandicoot N. Sane Trilogy I discussed that "it looks great, still playing great and if nothing else offers us a huge amount of content –three games with a multitude of collectibles– at a reduced price. One of those titles that, just that I like the platforms, has to be in your calendar, so if you have played Crash Bandicoot as if you don't". You have our impressions, here.
GAME details their incentives exclusive to Crash Bandicoot N. Sane Trilogy
Source: english
May 31, 2017