From today to the 16th of November.
sponsored Content.
GAME has announced via their Nintendo Zone, spaces, wifi available in its stores, we will distribute the Pokémon of Pokémon Sun/Moon Marshadow. With level 50 and skill of the expert, comes with the Band's Focus as an object equipped with the movements Robasombra, point-blank, Slap and Bolasombra, and with Marshastal Z as Crystal Z. Will be available from today to the 16th of November.
Steps to follow to get it
Go to any shop GAME with your Nintendo handheld updated to the latest version.
Connect to Nintendo Zone in GAME.
Pointing to the code that you're going to receive.
from home enter the Pokémon Sun Pokémon Moon and go to Mystery Gift > Receive Gift > Get with Code.
Enter the code and visit any Pokémon Center inside the game to talk with the distributor.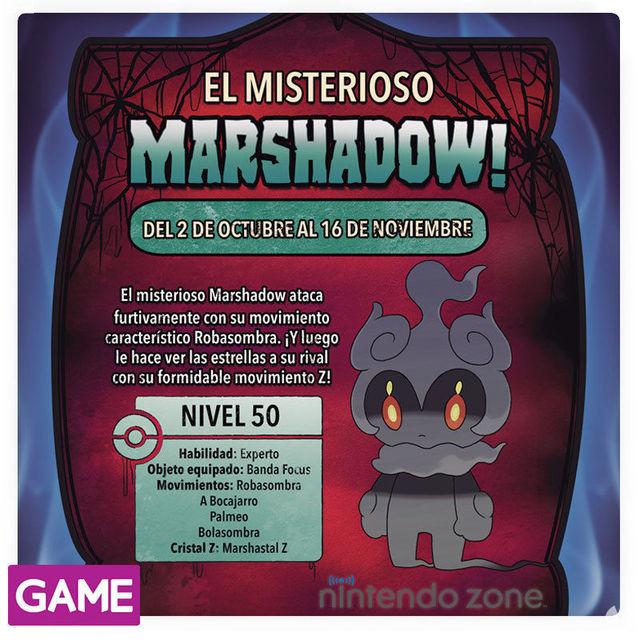 Marshadow is compatible with Pokémon Sun and Pokémon Moon.
The region of Alola
Video: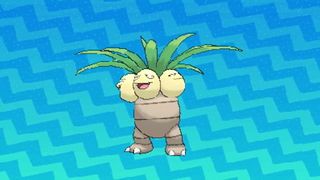 Pokémon Sun / Moon is now available on Nintendo 3DS and will take players to visit the mysterious and tropical region of Alola. From Vandal we put a analysis that you can read in the following link, as well as a guide that I also invite you to consult.
GAME distribute in your Nintendo Zone the Pokémon Marshadow of Sun and Moon
Source: english
October 2, 2017