Free.
Game has announced a new promotion , accessible through the spaces Nintendo Zone existing its stores, which allow users to Nintendo 3DS get exclusive content s for different games.
in this case, and up next April 30 , we can get a new outfit for our fairy Hyrule Warriors: Legends , which will give us access to the call Demon Lord Fairy Outfit Style , which includes a coat and pants that will give us protection and increased damage.
for this exclusive content, we must have our Nintendo 3DS updated to the latest version , access the Nintendo Zone of any store GAME and download the code . Once we have that, we only enter it directly in our copy of the game.
Hyrule Warriors: Legends is a set of mass action style Dynasty Warriors . It includes new characters, stages and game mechanics, as well as all original downloadable content for Wii U. Note that the DLC Nintendo 3DS can also be purchased on Wii U, except for the first of Wind Waker. It is now available
Video.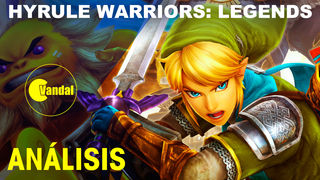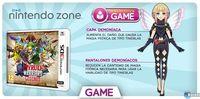 GAME provide content for Hyrule Warriors: Legends through their Nintendo Zone
Source: english
April 11, 2016