Two bikes and ten helmets.
chain stores GAME has announced that by the reservation of RIDE 2 will receive a code redeemable for a pack downloadable as a gift-with additional content for the game.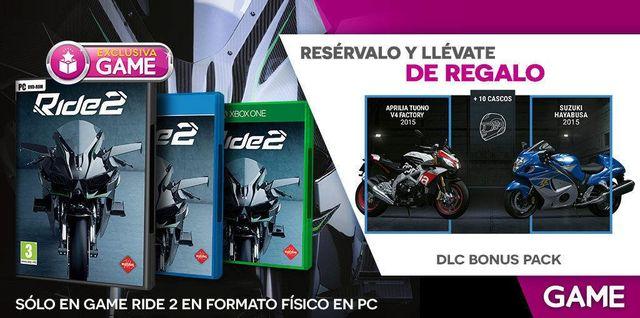 this way, we get two bikes additional (Aprilia Tuono V4 Factory 2015, Suzuki Hayabusa 2015 and ten helmets that are unique with which to customize the look of our pilot. Note that this promotion is applicable on all platforms in which to premiere the title: PlayStation 4, Xbox One and PC GAME will be the only store that sells the game in Spain in physical format to compatible).
More bikes and competitions
RIDE 2 will include 174 bikes different, as well as 6 models changeable, which give rise to 16 new models of competition, opening the door to a total of 190 motorcycles different.
Video: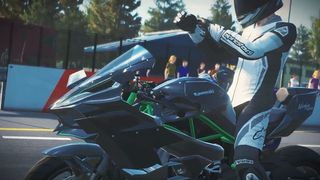 The game will offer different competitions and styles, which you'll find naked bikes, superbike, sport and electronic, as well as the motorcycles of two-stroke and cafe racers, one of the new features of the sequel.
GAME unveils its incentives for the reserve RIDE 2
Source: english
September 20, 2016