. A new high-quality collectible figure
Gaming Heads has announced a new collectible figure in the collection The Elder Scrolls V: Skyrim , fourth in the series, with which show the glass armor (glass armor), the player can get from level 70. the
figure will be sold in a standard edition of 1000 units for $ 309,99 or exclusive href="http://www.gamingheads.com/glass-armor-exclusive.html" 500 units 339.99 dollars that can now be booked on the web. The launch is scheduled for later this year.
Has a size of about 40 cm (1/6 scale) and is made of resin with high detail and polipiedra hand painted, combining transparent parts for glass effect. It also incorporates sword and shield.
The exclusive edition, meanwhile, has the possibility of using head with or without helmet and also incorporates ax.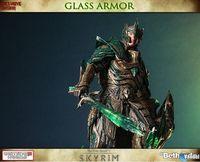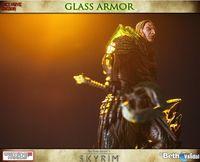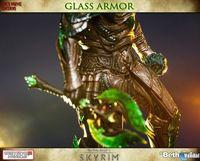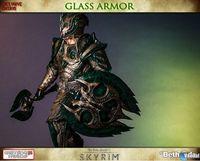 Gaming Heads presents the figure of the Glass Armor Skyrim
Source: english
April 10, 2016