would Be announced at PAX East 2019.
Gearbox Software promises news during PAX East 2019, and in particular during the discussion of the study scheduled for the 28th of march. The last seems to point to a new version of Borderlands 2.
the first of The images that make you think make it official Borderlands 3, the development of which is known -and is expected to arrive in the next fiscal year, before march 31, 2020-. The second image is a little more strange and does not seem to have a relationship with any of the licenses of Gearbox.
Now Gearbox has released a pixelated image on something that will be shown at the event.
Time to tease another game for PAX! pic.twitter.com/nYXncBmlI9— Gearbox Official (@GearboxOfficial) march 14, 2019
The image leaves no doubt: it is Borderlands 2, and belongs to a promotional image of old, as you can see in the following screenshot from Famitsu: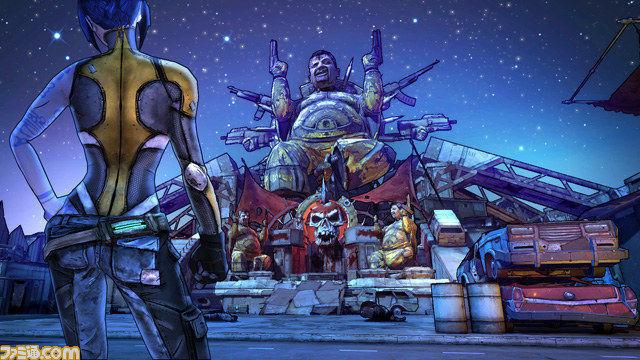 Borderlands 2 is now available on multiple platforms, from consoles of the past and current generation, PS VR and PS Vita. It is not, not, Borderlands: Game of the Year Edition -remastering of the original, which appeared in some system age rating. This has started rumours on the forums about his possible jump to the Switch, it never has been on Nintendo consoles.
Borderlands 2 launched in 2012 and has a co-op mode for four players in which we can tackle together to large enemies in the game world.
Gearbox displays an image that starts rumors about Borderlands 2 on Switch
Source: english
March 14, 2019