Google continues to improve the official application from their email client Gmail to add another novelty since months wore available at her redesigned web version.
After the option to turn off the conversation view and the new confidential email, finally arrives to Gmail Android the option for undo the sending of an email.
Undo shipment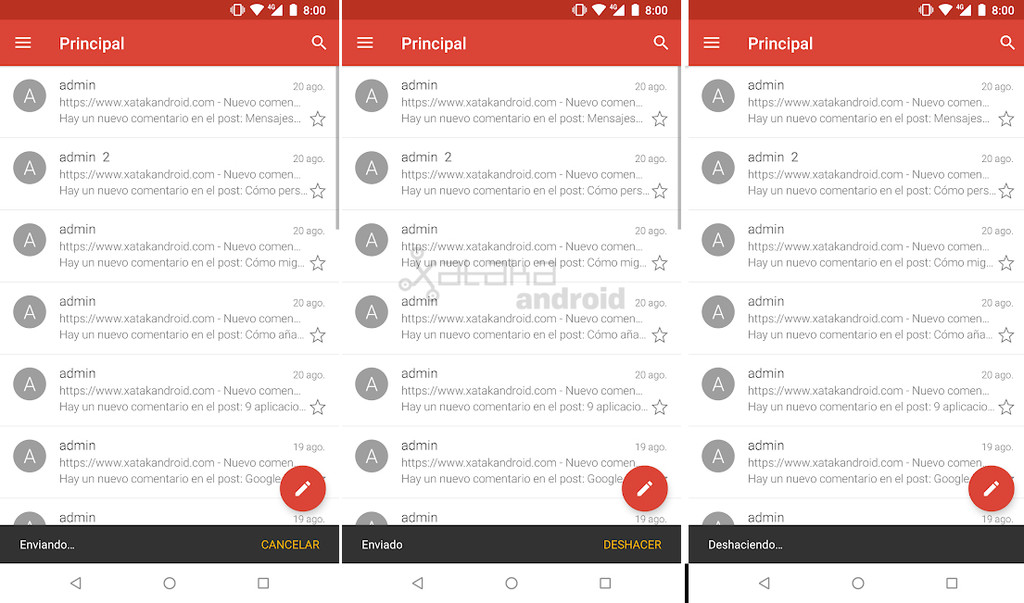 from the version 8.7 we may cancel or undo sending an email. Now when we send a mail we have five seconds to undo your shipment.
at The time of sending e-mail, a new bottom toolbar will inform us of the state the e-mail, if being sent, with the option of cancel to post or if it has already been sent, with the option of undo such a shipment. To cancel or undo the send, we return to the draft e-mail if you want to edit to re-submit. If you spend five seconds will disappear and the option to undo the send, and your message will reach the sender.
Via | AP
Xataka Android | How to customize the action when you swipe in Gmail for Android
–
The news Gmail for Android allows you to undo sending an e-mail was originally published in Xataka Android by Cosmos .

Xataka Android
Gmail for Android allows you to undo sending an e-mail
Source: english
August 20, 2018